Camrose: fun on the Alberta Prairies
The city of Camrose provides visitors with lots to do with its events, festivals and a beautiful place to explore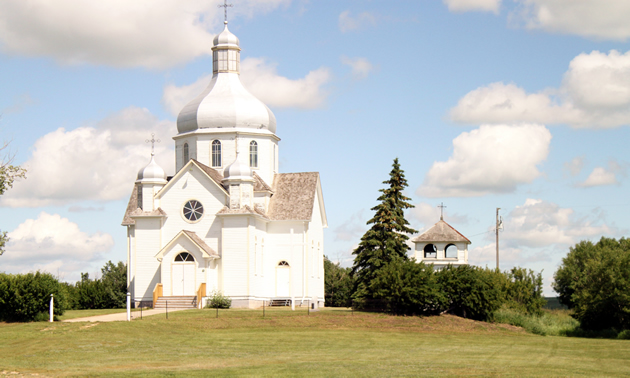 Whether it's enjoying one of many beautiful parks or discovering a vibrant local arts scene, Camrose, Alberta, has lots to discover. The prairie town is an hour southeast of Edmonton, providing easy access to a major centre without any big-city hassle.
Something fun
Those who plan to arrive on a particular August weekend have a treat in store. The annual Prairie Fun Days will take place on August 23 and 24, 2014. During this event a diverse number of attractions open their doors and provide interpretation services. There are no entrance fees on the self-driving tour through Camrose County that includes heritage sites, market gardens, Alberta's smallest airport for remote-control planes and a hay-bale art competition. Maps are available for each day, taking participants along different routes. There are 24 destinations in all across the two days. This year there is a new option for anyone who wants to just sit back and enjoy the ride.
"One of the things that we're offering this year for people is a Prairie Cruise Line bus tour that's leaving each morning," said Hazel Cail, co-ordinator for Tourism Camrose. "It'll be going the one route one day and the second route the second day. We'll be having a barbecue and beer tasting from one of our local brewers one day and we'll also be including a wine tasting at our 1930s Ferintosh Manor Bed & Breakfast manor on the second day, so we'll be learning about pairings of wines and wine tastings and things like that. It's kind of an extra little fun thing. And then we do all the driving for you."
Each route is over 150 kilometres long so the bus is a nice avenue for those who don't want to find their own way around the route. The cost is $25 per person per day, or $40 for both days, and includes lunch as well. Limited spots can be booked by contacting Tourism Camrose.
Getting out to explore
Visitors to Camrose will also want to leave time to explore the city's trails. There are approximately 36 kilometres of paved or shale paths that take hikers and bikers through the beautiful river valley. Many routes are easy, but there are also more challenging routes for the ambitious in search of the best views. The trails go through three major parks and around Mirror Lake where birdwatchers will want to watch trumpeter swans, possibly with cygnets. There are also barbecue areas, picnic shelters and playground equipment.
Ready to relax a little? The Camrose art walk features eight locations and runs from the end of May until September. Exhibits change periodically throughout the summer. All sorts of artwork is featured from carving to sculptures.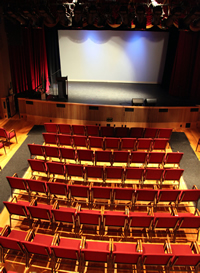 Dessert and live theatre
August 16 and 17, 2014, is also a good time to visit for a special event. The historic Bailey Theatre is hosting a dessert theatre. This year the theatre is commemorating the 100th anniversary of the First World War with the Canadian production, Mary's Wedding. Saturday evening theatre-goers will receive period-themed desserts during both intermissions. The Sunday matinee is the production without dessert.
These wonderful festivals and events are really a complement to the area that is Camrose.
"It is so beautiful in the summertime. People are absolutely amazed at how beautiful the river valley is," said Cail. "They can walk and they can sit near the lake park and just enjoy themselves, have an ice cream cone and just sit and watch the birds. People really love the beauty of Camrose—that's what I hear over and over again from comments."