Embrace the Calgary golf experience
With courses galore, this city is a golfer's dream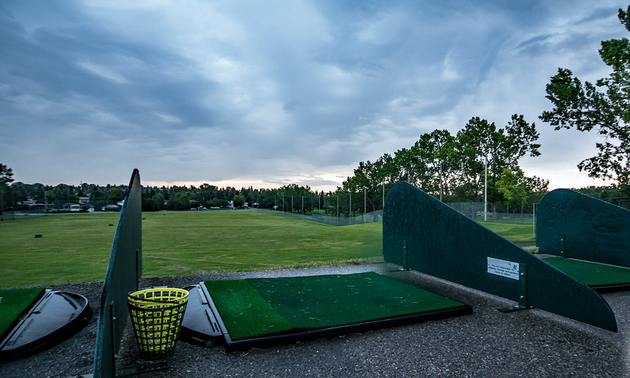 Calgary is a beloved golf destination, with eight municipal courses within city limits. Even if the season hasn't officially started yet, you can plan ahead and choose from some of the top golf courses in Calgary. You can start by downloading the free Calgary Golf mobile app for the municipal courses, which tells you GPS yardage and includes an interactive scorecard, satellite flyovers for each hole, online tee time reservations, offers and updates, and a menu of food and beverage choices. You can even use the app to share your results directly to Facebook.
Confederation Park Golf Course
Located at 3204 Collingwood Drive NW, the Confederation Park Golf Course boasts a putting green, driving range and a challenging nine-hole course. You can take lessons or rent clubs and carts here as well.
Adults pay $32 to take on the nine-hole course on a weekday and $35.50 to play on a weekend. There are discounts for seniors from Monday through Thursday (excluding holidays) and for juniors from Monday through Thursday and after 2 p.m. on weekends. The driving range rates are $7 for regular and $13.75 for jumbo.
Shaganappi Point Golf Course
If you find Confederation Park Golf Course to be too advanced, you might try an intermediate option, such as Shaganappi Point Golf Course, located just a few minutes from downtown Calgary.
This course has both an 18-hole and a nine-hole (Valley 9) option as well as a putting green overlooking the city. There is a small clubhouse on site, which has a licensed snack bar and basic golf merchandise. You can also come here to sign up for lessons, if required.
Shaganappi Point also has Late Day 9's, allowing golfers to book nine holes on the 18-hole course to save time and money. Late Day 9's can be booked after the last 18-hole tee time of the day.
Multi-course golf packages
If you don't mind investing in a membership, Play Golf Calgary offers something truly special. With the purchase of a multi-course membership, you can have access to several immaculate courses, each with its own unique design and challenges. You can choose between Blue Devil Golf Club (or the nine-hole Lil Devil short course, which mirrors its 18-hole counterpart), The Links of GlenEagles, HeatherGlen or the newest course, Serenity Golf Club.