The Lower Mainland offers sublime sights
If you're camping near Burnaby and Surrey, there are plenty of places to go for a nearby stroll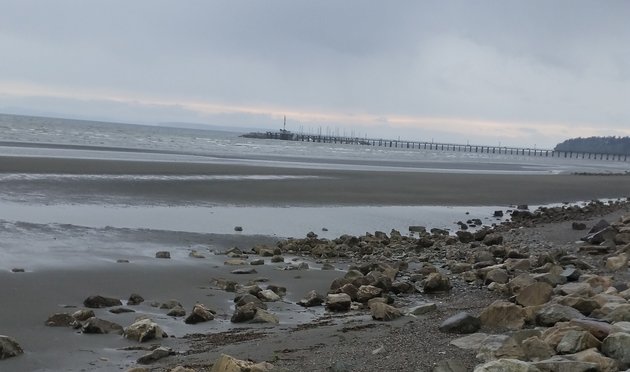 If you're RVing in the Lower Mainland, you might choose to stay in one of the region's bustling communities, such as Burnaby or Surrey. Taking a walk has never been more exciting, as there are so many places to explore here on foot.
Burnaby's best
Deer Lake Park is a central hub for Burnaby's arts and culture amenities. A natural oasis amidst the buzz of the city, this park boasts lakeside walking trails that connect to the Shadbolt Centre for the Arts, Burnaby Art Gallery, Burnaby Village Museum and the Hart House Restaurant. It is also home to the Festival Lawn and Spirit Square, where many live performances and events take place every year during the warmer months.
Another intriguing feature of Deer Lake Park, is its heritage walking tour. The Community Heritage Commission created this tour to show visitors around the lake's historic buildings and gardens, and teach them about the lives of the people who once lived there. The walk can last anywhere between one and four hours, and is self-guided. For a free printed copy of the guide, visit the city facilities in Deer Lake Park or City Hall. You may also obtain a copy by contacting the planning department at 604-294-7400.
Surrey's scenic glory
Surrey and its surrounding area also has gorgeous places to go for a walk.
The nearby community of White Rock is among the most well-known attractions for beachgoers. It has a plethora of oceanside shops, quality restaurants and the longest wooden pier in Canada. There are several festivals held here, celebrating the community's vibrant multiculturalism.
On the subject of waterfront attractions, Blackie Spit Park has one of the nicest beaches you can find. It tends to be less crowded than White Rock, making it perfect for a leisurely walk, and there is more space for parking. You can even rent a kayak if you'd like to paddle around in the ocean to cool off afterward.