The city of 100 hellos
Brooks is swiftly becoming known as the city where you can hear "hello" in more than 100 different languages.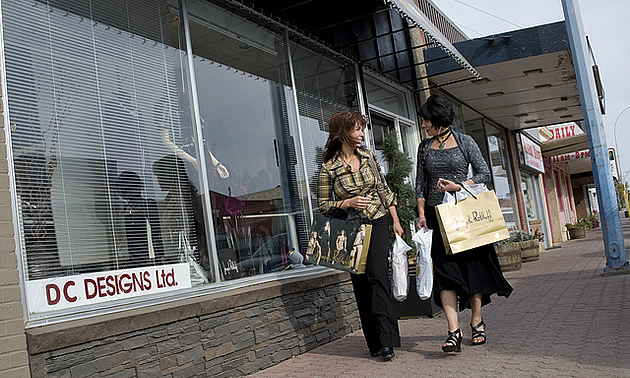 Located halfway between Calgary and Medicine Hat in the southeast corner of Alberta, Brooks has grown from a village, to a town and now a city in a relatively short period of time. Owing its successful growth in part to an influx of new and culturally diverse citizens, Brooks has been infused with a sense of new energy while continuing to honour its past.
"Definitely one of Brook's biggest strengths has to be that we have a very culturally diverse community," said Tony Diep, the city's communications officer. "We have both a lot of temporary foreign workers here and landed immigrants who have come to Brooks to work at a variety of the employment opportunities we offer, and just walking through our community you can see examples of our new diversity in the displays and products now carried in many of our stores."
With a number of shops carrying some unique retail items that also feature local artisans, the difference in Brooks can also be tasted in some of the choice restaurants and eateries offered. Whether you're in the mood for authentic Greek, Phillipino, Vietnamese, Chinese or more pub-styled food in the Irish tradition, the growth in population in Brooks has also netted them a growth in ethnic-styled restaurants.
"The number of different ethnic restaurants you'll see in Brooks, is really quite rare for a community of our size," said Diep.
But more than just the retail and restaurant atmosphere of the city have been affected by its newest citizens. With a more global culture has also come a shift in the very fabric of the city, a subject recently covered in a documentary that highlights Brook's cultural diversity; known as, The City of 100 Hellos.
"I think our ethnic diversity has allowed Brooks to be strengthened as a community," said Diep. "It opens up a lot of cross-cultural experiences that you might not typically be exposed to in other communities of this size."
Heritage festivities
But where Brooks really shines is in how it melds its present day culture with it's time-honoured agricultural-based history, which can be best felt during the city's celebrations.
Whether at its annual rodeo held each June, or its Cowboy Poetry readings held in conjunction, the city's pride in its heritage, having just celebrated its centennial, is on display for all to see.
It is also on display at the Brooks Museum, where visitors can wander amongst a number of displays and old buildings which takes them on a "walk through the ages," exhibiting an extensive collection of early ranch life, the early days of the North West Mounted Police, the Canadian Pacific Railroad and the Eastern Irrigation District, which has also preserved the nearby historical aqueducts where visitors can see for themselves the massive structures rising 20 metres above the ground, that brought life-giving water and opportunity for farming to early settlers.
For more modern-day pastimes, the city offers its new Lakeside Leisure Facility, with a swimming pool and fitness area, and a new state-of-the-art ice arena, home to the AHL Brooks Bandits located just on the outskirts of the city on the southernmost edge.
For parks and recreation, Brooks offers some spectacular scenery, including the peaceful Lake Stafford Park with its myriad of paved walking trails, and the fun-loving Duke of Sutherland Park, which features baseball diamonds, a soccer field, playground and water-spray park. While in the area, visitors can take in the relaxing lakeside atmosphere of Lake Newell located just 15 kilometres south of the city, where many amenities can be found, including campgrounds, day use areas, a marina and plenty of wildlife watching opportunities.
With good, strong historical roots, plenty of recreational opportunities, and a new energy born of cultural diversity, a visit to Brooks is a treasure trove of experiences just waiting to be discovered.