Take your next wine tour in Benson
Benson is a wonderful place to start if you are going on an Arizona wine tour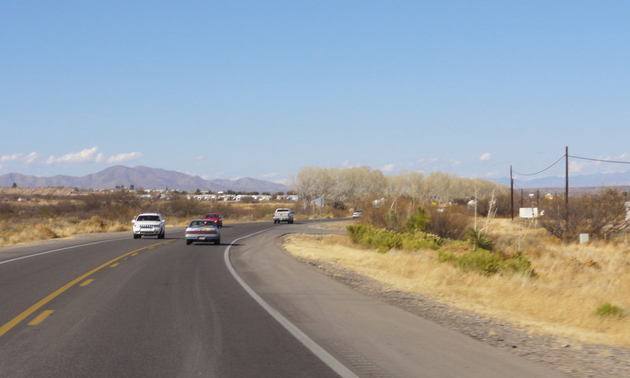 Benson, Arizona, is a cozy little Arizona town surrounded by vineyards where guests can tour and taste to their heart's content.
These are some of the closest and most inviting wineries where you can sample the local products:
Located in Benson and founded in 2003, RanchoMaria Vineyards is a family-run winery that offers small vintages of estate wines. It combines old-world methods with new technology to create the perfect product.
Its grapevines are planted on a desert hillside and grown in granite-rich soil. This, combined with the hot summer climate in Benson, equals superior fruit.
As an added point of interest, this winery uses solar power exclusively.
About a half hour's drive from Benson, you can find one of Southern Arizona's oldest vineyards—Charron Vineyards & Winery. It has a prime location at an altitude of 1,280 metres (4,200 feet), with the hot days and chilly evenings that create optimal growing conditions.
The first Merlot and Cabernet Franc vines were planted back in 1994, and commercial production began in 1999. The Charron Vineyards white Merlot won the Governer's Choice award the following year—it has sold out every year since.
Rune Wines is situated in Sonoita, approximately 35 minutes from Benson (between Mile Markers 39 and 40 on the south side of Highway 82 at the crest of the hill).
This winery offers tastings on Fridays, Saturdays and Sundays between 11 a.m. and 5 p.m. Other times may be available, however. If you wish to come by and taste the Rune products outside of these hours, call 520-338-8823 for an appointment.
This vineyard is a little farther from Benson (approximately 40 minutes), but still well worth a visit. It is situated in the heart of Arizona's wine country.
At the Elgin Winery, wines are made in the traditional method, which includes hand harvesting/sorting and foot-stomping the red grapes. Wines are then aged in French oak, Hungarian oak, Italian chestnut and stainless steel.
Along with the Village of Elgin products, the winery also produces and sells the Tombstone and Four Monkey wines.