All aboard, and headed for Benson
Benson, Arizona, has a wealth of history just waiting to be rediscovered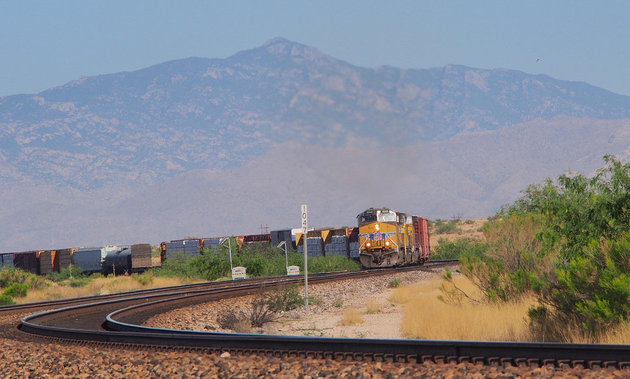 Founded by the Southern Pacific Railroad back in 1880, Benson, Arizona, was once a busy hub that connected major Southern Arizona communities. It was also the point where the Southern Pacific line hooked up with the Sonoran Railroad line, which ran all the way into Mexico. Even today, modern train enthusiasts gather in Benson to watch the trains pass through, and to get photos of the historic community.
There was a smelter operating in the area from 1881 to 1909, and wagons brought in loads of copper and silver ore to be shipped out via rail. More people came to farm the land once artesian wells were drilled in the 1890s. Over the years, there were several fires and a flood - but Benson's populace didn't drop off significantly until the 1930s, when the Depression hit.
Where to learn more about Benson's history
If you're RVing in Arizona, and you've got a hankering for history, you'll have to visit the San Pedro Valley Arts and Historical Society.
Located at 180 South San Pedro in Benson, this museum is closed in August, but open throughout the rest of the year. Several events are held here, and there are exhibits that will fascinate you. Check out relics from days gone by, including metates and manos (grinding stones), vintage sewing machines and even an old horsedrawn school bus. There are also archives available, painting a thorough picture of what the area was like, long ago.
Don't forget to visit the on-site gift shop, where you can find handmade creations from local artists and artisans. If an item in the store or on the museum website happened to catch your eye, you might even be able to order it. Call 520-586-3070 or send an email to [email protected].
Museum hours:
October to April: Tuesday to Friday 10 a.m. to 4 p.m., Saturday 10 a.m. to 2 p.m.
May, June, July and September: Tuesday to Saturday 10 a.m. to 2 p.m.
The museum is closed Sundays and Mondays, and all of August.