Flock to the marsh
100 Mile House is a hot spot for bird lovers wishing to see both the rare and common species
by Trevor Crawley —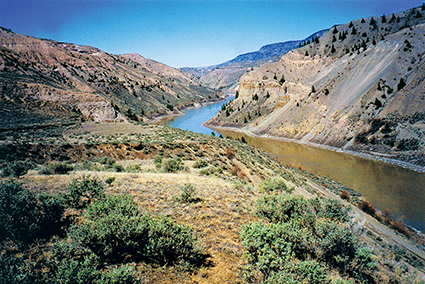 Birders can find a viewing paradise around 100 Mile House. The community is centrally located to areas with many species of inland birds, waterfowl and birds of prey.
The town sits on the Fraser Plateau, which features open territory that acts as breeding grounds, said Tom Godin, a local birding aficionado.
Life in the wetlands
On the west side of Highway 97 by the visitor information centre is the 100 Mile Marsh—an ecosystem that is home to birds such as red-winged and yellow-headed blackbirds, wrens and yellowthroats.
By taking a circle path that goes around the marsh, visitors can expect to see more than just birds—the marsh also draws in wildlife like deer and the occasional moose.
"I'm always impressed by the number of bird species that you can see," said Godin, "and the number of species breeding on the marsh. If you're really good at birding by ear, you'll pick up lots of birds there."
The Virginia rail is one such species. It is a secretive creature more likely to be heard than seen in the 100 Mile Marsh.
The marsh is also a haven for ducks, with up to 15 species frequenting the area. Harriers use the marsh as a stopover during migration, and it is not uncommon to see as many as 10 different birds in an hour, Godin said.
Spread your wings
Keeners can observe more birds by exploring the area around 100 Mile House; to the east is a boreal belt inhabited by various species of thrush, while to the north and south, waterfowl and riparian birds can be found.
Godin encourages serious birders to take day trips or driving loops to see the scenery, birds and wildlife such as black bears, coyotes, deer and cougars.
"We're sort of situated in a zone where you can go for different habitat experiences," said Godin.