Ed heads south to pick up his new motorhome
The legal loopholes are fewer than you might think.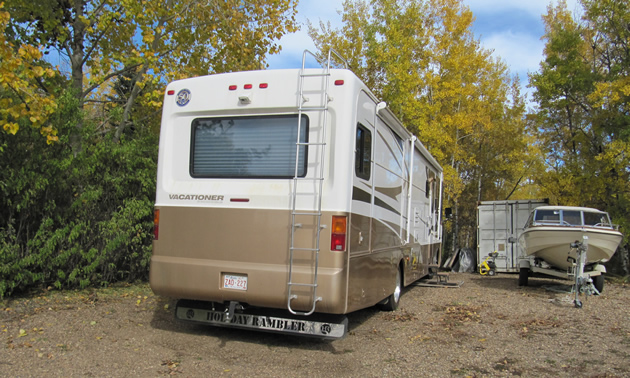 After I agreed to purchase a motorhome I found online, the dealer in the U.S. told me the coach would be taken into the shop and fully serviced. They would also test everything and replace anything that was not working and it would be all ready to go when I arrived. This brought me back to the cold war phrase: trust but verify.
As it turned out, nothing had been tested and there was much they needed to repair before I could drive it back to Canada. To their credit, they apologized for the problems and offered to pay for a rental car for me while they looked after the fixes.
It then came time to pay. They explained to me that I needed to pay them, then they would pay the company that was carrying the debt and then arrange to get me the title. Not!
I explained to them that I was not going to pay them for a vehicle that they did not hold title to. They reluctantly agreed and within a few hours produced a clear title indicating no liens. They also looked after all the paperwork that I would need to get it over the border. They sent the needed fax and arranged for a permit for me to drive it home.
It was a three-day drive for me to get to the border and I was apprehensive, as I had never done this before. The U.S. customs wanted the original title (not a photocopy), the bill of sale and my passport. They disappeared with them for about 20 minutes then called me to the counter, stamped them and said I was free to go. At Canadian customs they wanted what I gave to U.S. customs, plus the recall clearance supplied by the manufacturer. I had to fill in a short form and pay the GST. They were fine with the debit card. They wanted my email address and told me Registrar of Imported Vehicles would be contacting me in a few days to deal with the rest.
In all, the process was much easier than I thought it would be. The unit is at home now and I am very happy with it.
Should you look for a diesel pusher or a gas unit? That is my next story.