Free admission to Canadian National Parks in 2017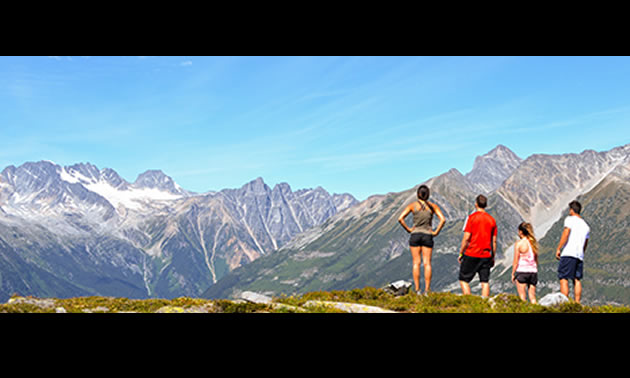 2017 marks the 150th anniversary of Canadian Confederation and we invite you to celebrate with Parks Canada! Take advantage of free admission to national parks, national historic sites and national marine conservation areas for the entire year. Get curious about Canada's unique natural treasures, hear stories about Indigenous cultures, learn to camp and paddle and celebrate the 100th anniversary of Canada's national historic sites with us. Find adventure, fun for the whole family or a short break from the everyday in more than 200 special places across the country.
We invite you to celebrate with us in 2017 by visiting a new national historic site or national park. Find the Red Chairs in the most spectacular locations across the country and #Sharethechair or challenge the kids to become Xplorers. Navigate through the locks on an historic waterway and see Canada from a whole new perspective!
Why not add something extra to your visit (fees apply)? Stay overnight in a Parks Canada oTENTik, fire a musket as part of "Soldier for a Day" at the Halifax Citadel National Historic Site or hike to the Burgess Shale in Yoho or Kootenay National Parks, home to some of the world's most significant fossils.
Whether you're looking for adventure, fun for the whole family, or a break from the everyday, you'll find it at a Parks Canada place. There's never been a better time to connect!
Get a head start on the celebrations this year
Purchase your Discovery Pass, which provides admission to all Parks Canada places, in 2016 and it will remain valid for two full years to incorporate free admission in 2017. Discover what Parks Canada has to offer this year, and be inspired to plan your 2017 visit!
For more information on Parks Canada's places and experiences across the country and to download the Visitor Guide for the region you'll be exploring, visit parkscanada.gc.ca/visit.
What you need to know
What is free for me and my family in 2017?

Admission to national parks, national historic sites, and national marine conservation areas operated by Parks Canada. Lockage fees for Parks Canada's historic canals and waterways.
What is not free?
Parks Canada is pleased to offer free admission to our places, however, regular fees still apply for other experiences and services, such as:
Camping and other accommodations
Canadian Rockies Hot Springs
Mooring
Reservation fees
Guided tours and hikes and programs not usually included with admission
Firewood
How do I access free admission/free lockage in 2017?
2016 Discovery Pass holders will not need to do anything else to visit in 2017.