Four Jellystone Parks in the northeast will offer tiny house RV rental units this summer and fall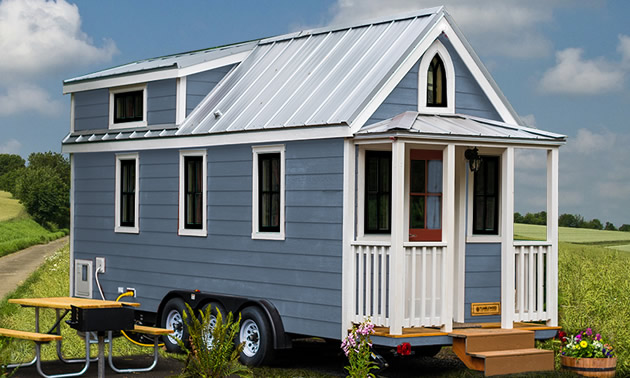 GRAND RAPIDS, Mich., April 12, 2017 — Custom designed tiny house RVs will be available for rent this summer and fall at Jellystone Parks in New York, Pennsylvania, Maryland and Virginia.
"We're trying something new," said Zachary Bossenbroek, CEO of Northgate Resorts, a privately held Grand Rapids company that owns eight Jellystone Parks, mostly in the eastern half of the country, adding, "We think consumers are going to love these units."
The tiny house RVs, which sleep four to five and include kitchens and bathrooms, are styled by Kansas City designer Kristen Rieke in the themes of the bears with a Yogi Bear Suite, a Boo Boo Bear Suite and a Cindy Bear Suite.
Jellystone Parks are home to Yogi Bear, Boo Boo and Cindy Bear who make appearances to greet guests and take part in activities. In addition, each location is themed with elements from these famous Hanna-Barbera characters. The tiny house RVs will also be themed to coordinate with the bears.
The units are being built this spring for Northgate Resorts by the Tumbleweed Tiny House Company, the nation's largest tiny house builder.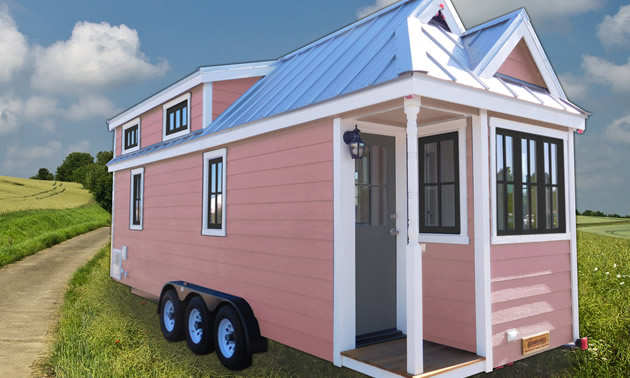 You can see the interiors and exteriors of the tiny house RVs and reserve them during the following dates at the following Jellystone Park locations using the links below:
The tiny house RVs are being out of production facility in Colorado Springs, Colo. and will be trucked across the country and later from park to park.
About Tumbleweed
Founded in 1999, Tumbleweed Tiny House Company is at the forefront of the Tiny House movement. Tumbleweed provides a full range of products and solutions for the Tiny House enthusiast including fully built Tiny House RVs, Tiny House Shells, which are partially built RVs, trailers, building plans, workshops, How-To videos and more. Tumbleweed focuses on providing high quality products while allowing the customer as much control over their dream as they like. www.tumbleweedhouses.com
About Northgate Resorts
Northgate Resorts is a family owned real estate company, based in Grand Rapids, Michigan. Dedicated to guest satisfaction and providing a family friendly camping experience, Northgate owns and operates premier RV and cabin resorts throughout the country, including eight Jellystone Park locations. For more information on Northgate Resorts, please visit www.northgateresorts.com.
About Yogi Bear's Jellystone Park™ Camp-Resorts
Launched in 1969, the Jellystone Park™ system is the second largest chain of campgrounds in the United States, boasting over 80 campgrounds with more than 17,000 campsites and vacation rentals in 31 states and four Canadian provinces. Its Camp-Resorts are among the best campgrounds in the industry with a quality reputation for being fun, friendly, clean and service-oriented parks. Additionally, each Jellystone Park™ is themed with Yogi Bear™ elements providing instant recognition and consumer appeal. It is truly a place "Where You Camp With Friends."® Yogi Bear's Jellystone Park™ Camp-Resorts are franchised through Leisure Systems, Inc. (LSI), a wholly owned subsidiary of The Park River Corporation, Cincinnati, Ohio. For more information, visit www.campjellystone.com.