Vintage-design RV doghouses
Now your pets can have their own RV when travelling with you
by Kimberly Shellborn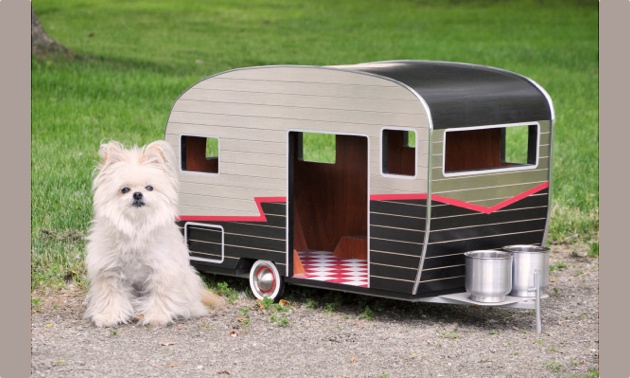 Luxury custom-designed RVs are now available for your pets.
Straight Line Designs is a Vancouver-based company that recently launched a line of pet trailers that owner Judson Beaumont describes as "a doghouse on wheels."
Beaumont was inspired when he continually had to move the doghouse when mowing his lawn. He decided his dog's house needed wheels. Soon he added shape and paint. He then started making more and selling them.
The pet trailers come with stainless-steel food cups, battery-operated LED light inside, a personalized license plate and options on design and colors.
Straight Line Designs ships throughout the world.