Winnebago Industries names Michael Happe as New Chief Executive Officer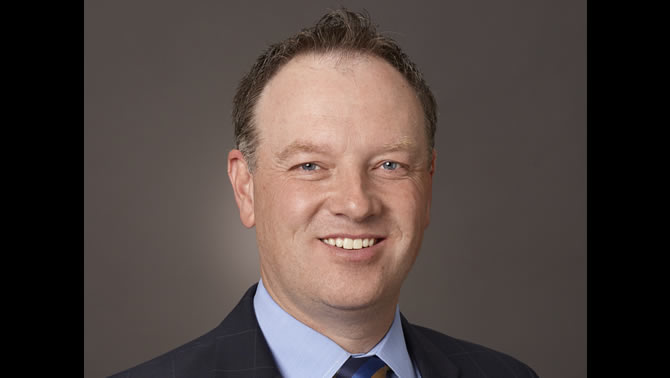 FOREST CITY, IA -- (Marketwired) -- 12/21/15 -- Winnebago Industries, Inc. (NYSE: WGO) is pleased to announce the appointment of Michael J. Happe as its President and Chief Executive Officer and a member of its board of directors, effective January 18, 2016. Mr. Happe will succeed outgoing interim CEO Larry A. Erickson. Mr. Erickson will continue to remain Chairman of Winnebago's Board of Directors.
Mr. Happe joins Winnebago Industries from The Toro Company (NYSE: TTC) headquartered in Bloomington, Minnesota, where he most recently served as an Executive Officer and Group Vice President of Toro's Residential and Contractor businesses. A 19-year veteran of Toro, he held a series of senior leadership positions throughout his career across a variety of the company's domestic and international divisions. Michael Happe received his Masters degree in Business Administration from the University of Minnesota and a Bachelor of Science degree from theUniversity of Kansas.
Larry Erickson, Winnebago's Chairman of the Board, said, "After conducting a comprehensive search that included both internal and external candidates, we are pleased to welcome Mike to the Winnebago family as our President and CEO. The board unanimously agrees that he is the right choice to lead this great company into the future. His extensive leadership experience gained while serving in various roles at Toro resulted in building a track record of success. He has a remarkable record of performance in brand and product management, as well as strategy and new business development. This, combined with his market development experience and customer focused operating style, has fueled his ability to exceed customer expectations and consistently deliver world-class financial results to the shareholders."
Michael Happe added, "I am truly honored to join a great team at Winnebago, an iconic brand with a strong culture that is focused every day on meeting the needs of their customers. Working together with our employees and channel partners, we are committed to increasing value to both the marketplace and our shareholders through high-quality, innovative products and consistent financial performance."
Concurrent with this appointment, the Company announced the future expansion of its corporate footprint to the Minneapolis-Saint Paulmetropolitan area. This will provide the leadership of the company with greater access to the strategic and intellectual resources it will need to position Winnebago for successful growth and returns in the future. With existing operations in several states, this strategy is not anticipated to affect significant changes in employment at any current Winnebago locations at this time.
About Winnebago Industries
Winnebago Industries, Inc., "The Most Recognized Name in Motorhomes" is a leading U.S. manufacturer of recreation vehicles, which are used primarily in leisure travel and outdoor recreation activities. The Company builds quality motorhomes, travel trailers, and fifth wheel products.Winnebago Industries has received the Quality Circle Award from the Recreation Vehicle Dealers Association every year since 1996. The Company's common stock is listed on the New York and Chicago Stock Exchanges and traded under symbol WGO. Options for the Company's common stock are traded on the Chicago Board Options Exchange. For access to Winnebago Industries' investor relations material or to add your name to an automatic email list for Company new releases, visit http://investor.wgo.net.