RVwest Rally raised over $17,000 in support of STARS over last 13 years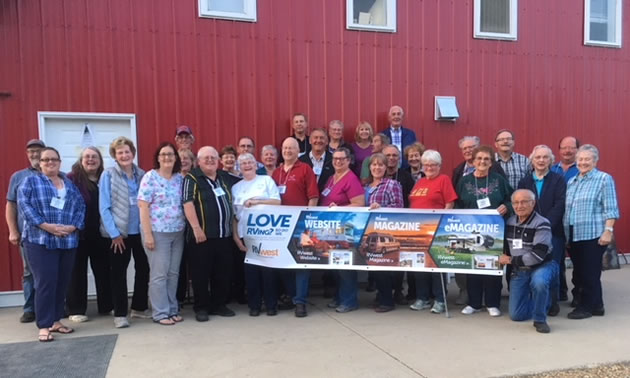 In mid-September, RVwest held their wrap up RV Rally in Drumheller, Alberta. The Rally has ran for twelve of the last thirteen years and the 2017 event brings the popular event to a successful conclusion.
"I would like to thank Duane and Lynda Pilson, their daughter Kim, and their able helpers Louis and Laurel Dubois, who have invested so much time and hard work into the success of our Rallies," said Keith Powell, publisher of RVwest magazine.
Over the years the RVwest Rally has been held in BC at Fort Steele, Fairmont Hot Springs, Osoyoos, and in Alberta at the Great Canadian Barn Dance, in Lethbridge, Stettler and Drumheller. The event has brought together hundreds of enthusiast RVers over the years and many friendships have been fostered.
"The Rally has been great for RVwest, as it allowed us to connect directly with our readers and helped us develop our magazine in a direction readers wanted it to go," said Keith Powell. "The thing that people really like about RVwest is our focus on Western Canadian destinations and hot spots where RVers can enjoy their passion."
While in Drumheller, the RV Rally took the time to visit the world famous Royal Tyrrell Dinosaur Museum and the Atlas Coal Mine Museum. The Rally was held at the Holiday Trails Resort only minutes from the Tyrrell Museum.
One of the highlights of the Rally was the annual silent auction which was held in support of STARS air ambulance. Attendees to the Rally generously contributed over $800 to STARS this year, bringing the total raised for the air ambulance organization to more than $17,000.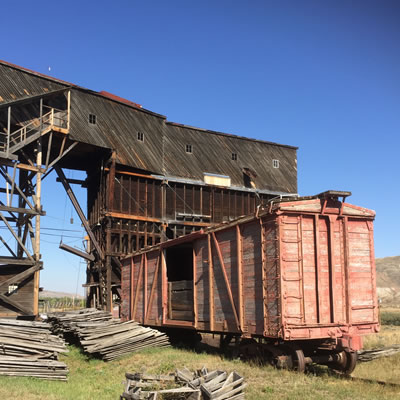 So why wrap up the Rally? "Duane and Lynda Pilson have been driving force behind the Rally over the years. Unfortunately, Duane's health isn't the best, so we decided to wrap it up when this year's event was finished," concluded Keith Powell.
RVwest would like to thank all those that have attended the Rally over the last 13 years. We wish everyone much continued success and enjoyment when it comes to experiencing the RV and camping lifestyle.