RV Rally 2017: Travel back to the time of dinosaurs — Last chance to register!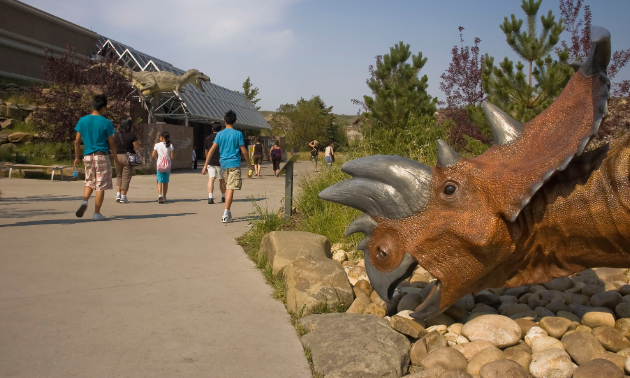 RVwest and Rec-vee Holiday Adventures are teaming up to bring back the highly anticipated RV Rally 2017. This year's edition will take place September 15 to 18 at the Dinosaur Trail RV Park in Drumheller, Alberta. The Rally will be hosted again by Duane and Lynda Pilson along with RVwest publisher Keith Powell and his wife, Linda.
The RV Rally has been ongoing since 2005, but was cancelled in 2016 due to facility costs coupled with low enrolment. Duane Pilson was peppered with numerous inquires to do one in 2017 at a new location, which is exactly what he's done.
"This is an opportunity to get together and find out what different areas have to offer, in addition to meeting new people and renewing friendships with past attendees," said Pilson. "Drumheller has a lot of things to see and do."
Resting in the dinosaur nest
The hub of activity will be located at the Dinosaur Trail RV Resort (Holiday Trail) located in a beautiful, scenic setting in a treed area adjacent to the Red Deer River. All sites provide water, sewer and full hookups with power (50 amp).
A variety of activities are scheduled during your stay, such as a movie night, seminar, games and silent auction to support STARS air ambulance. Several delicious meals will be provided with your entry fee, including two breakfasts and a steak BBQ.
Once you venture outside the RV resort, you'll have an opportunity to tour the Red Deer Valley and enjoy all that the community of Drumheller has to offer, including a tour through the world-class Royal Tyrrell Museum. The facility features 10 signature galleries devoted to paleontology, with 40 dinosaur skeletons and more than 110,000 fossil specimens.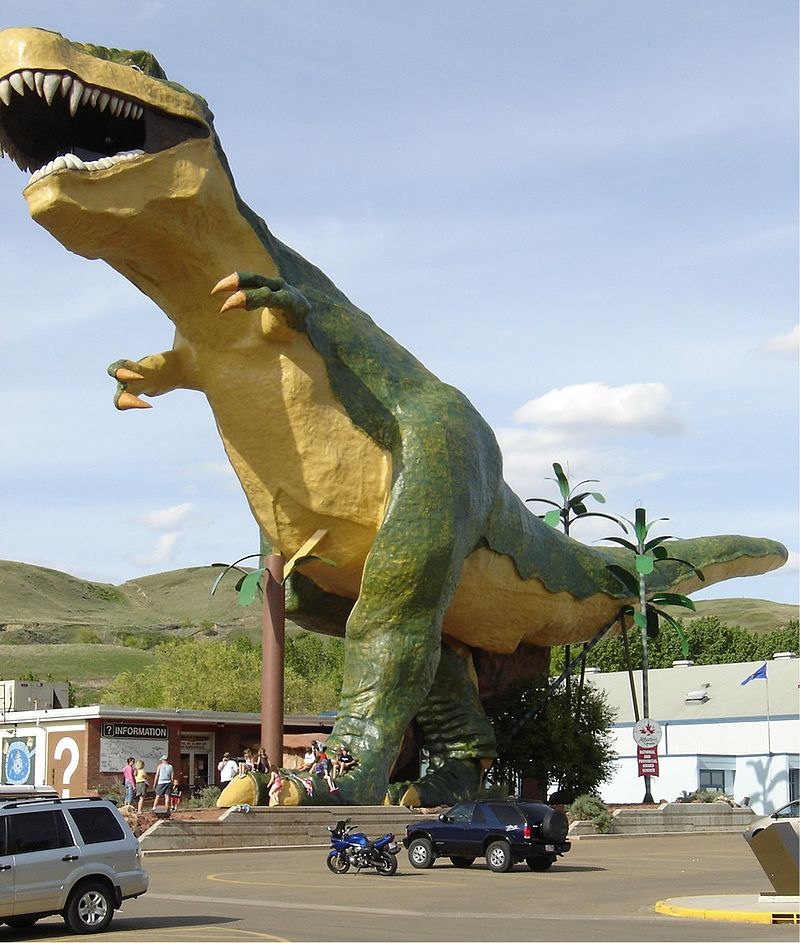 Secure your spot
Space is limited to 35 units on a first-come first-served basis. You are encouraged to register as soon as possible. The last date for registrations is September 1, 2017.
"The RV Rally has been formatted to allow more relaxation and socializing, with the most popular features remaining and reducing the costs of the event," Pilson said. "It will be great time to reconnect with old friends, meet new ones and enjoy all that Drumheller has to offer, including a 26-metre tall T-Rex statue."
To register, email Duane Pilson at [email protected] or call 1-403-567-1895 or 1-403-870-0715.
This dino-mite event is sure to leave you roaring for more. See you in Drumheller this September.
___________________________________________________________________________________________________
RV Rally 2017 cost per unit (tax included):
Holiday Trails membership:
One person: $115
Two people: $190
Alberta Motor Association (AMA) membership:
One person: $270
Two people: $345
No membership:
One person: $290
Two people: $360