Erwin Hymer Group: Jan Francke appointed to the management board in newly created role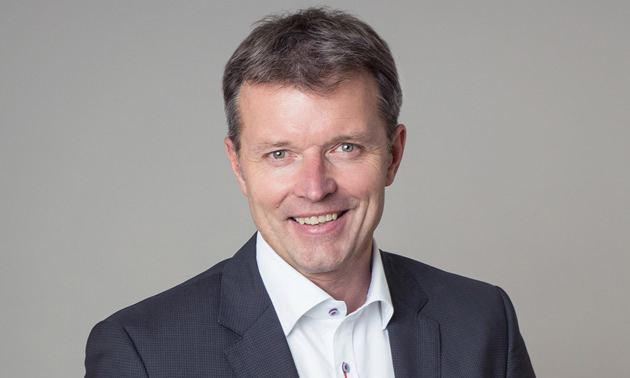 Jan Francke will join the Erwin Hymer Group management board on 1 February 2019. The 48-year-old executive, who has international management experience, will occupy the newly created position of Chief Operations Officer (COO) at the company head office in Bad Waldsee. He will be responsible for the areas of R&D, supply chain management and operations throughout the Group's production sites. Uniting these areas under one management board member will make it possible to manage important processes more efficiently.
Jan Francke has extensive experience in senior management positions in the automotive supplier industry. The industrial engineer has worked for the international group of companies BOS GmbH & Co. KG – an automotive industry systems and component supplier – as its general manager and COO since 2011. Prior to that, he held the position of general manager at the Brose Group.
Martin Brandt, chairman of the Group's Executive Board: "We are delighted that we have been able to recruit a proven expert for this challenging position in the Erwin Hymer Group in Jan Francke. His management expertise and product know-how in the automotive area makes him the perfect addition to our management team."
About Erwin Hymer Group
The Erwin Hymer Group unites motorhome and caravan manufacturers as well as motorhome and caravan accessory specialists, hire and financing services under one roof. In the 2017/2018 financial year, the Group sold around 62,000 leisure vehicles and achieved a turnover of 2.5 billion euros with the aid of more than 7,300 employees all over the world. The motorhome and caravan brands American Fastbacks, Buccaneer, Bürstner, Carado, Cliffride, Compass, Dethleffs, Elddis, Eriba, Etrusco, Hymer, Niesmann+Bischoff, Laika, LMC, Roadtrek, Sunlight and Xplore, the motorhome hire companies Best Time RV, McRent and rent easy, the chassis specialist Goldschmitt, the accessories specialist Movera, the trailer tent manufacturer 3DOG camping and the touring portal freeontour are all part of the Erwin Hymer Group. www.erwinhymergroup.com