Top things to see and do in Prince Albert
Prince Albert is packed full of history and fun events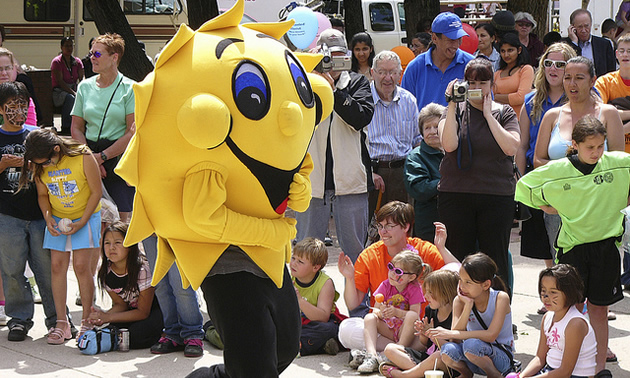 If you're spending some time in Saskatchewan then consider adding Prince Albert to your itinerary. The province's third-largest city can provide everything you'll need, and then some. History buffs and outdoorsy types will be especially pleased with the opportunities Prince Albert provides. Here's a quick look at some of the highlights.
1) Summer in the Square
Prince Albert hosts its farmers market twice a week on Wednesdays and Saturdays. This great opportunity to savour the local flavour takes place from 8 a.m. to 1 p.m. in the city hall parking lot. If you come on Wednesday there's an extra perk—you'll get to participate in Summer in the Square. This is a casual event that features live entertainment and children's activities. Browse the goods and enjoy a snack at one of the outdoor tables.
2) Discover the historic downtown
Starting at the Prince Albert Historical Museum, this tour will reveal some of the city's rich heritage. If you're interested in history it's a don't-miss tour that includes sites that hark back to Diefenbaker and Louis Riel. Check out Prince Albert's history web page to book a very thorough and comprehensive tour or to view the brochure. Additionally, you could stop by the visitor centre and gather more information on your own.
3) Hike or bike Prince Albert's trails
The leisurely Rotary Trails will take you along the riverbank and are a fantastic way to discover Prince Albert. Along the path you will also find a few of the city's abundance of parks. If you're feeling a little more energetic then cross the river and you will connect with the Kiwanis Nature Trail, which extends all the way to Little Red River Park. If those trails whet your appetite, then ask about the full-scale nature hikes that surround the city.
4) Back to Batoche
Taking place in the second half of July, the Back to Batoche Days festival is an easy drive from Prince Albert. This event celebrates the Métis heritage of the area and includes many worthwhile attractions. Stop by to take in entertainment, square dancing and hopefully a delicious bannock burger. If you miss this festival then Prince Albert and the Northern Lights Casino also host wonderful native heritage events in September and October respectively.
5) Discover Grey Owl's wilderness
If you count nature among your interests then Prince Albert National Park should definitely be on your list. This area holds Canada's only fully protected white pelican nesting colony. It is also home to a vast variety of other birds, free-range plains bison and an array of other wildlife. If you're feeling ambitious, and want to truly make a pilgrimage, Grey Owl's cabin is situated in this park. This well-known author genuinely believed in conservation and promoted it long before it was the accepted standard. Visit this Parks Canada page to gather more info.