The heated blanket RVers are raving about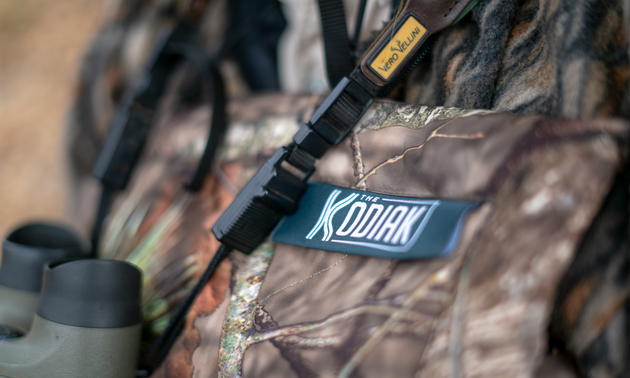 Do you find yourself getting chilly during RV trips? An innovative company called Life Giving Warmth has a solution. The battery-powered Kodiak heated blanket allows you to have more adventures in comfort. It is full-sized at 183 centimeters (72 inches) by 152 centimeters (60 inches).
Hypothermia can be a serious concern, particularly for those with certain medical conditions. Having a source of warmth is essential, especially during excursions. The Kodiak allows these individuals to continue their enjoyment of the outdoors, lessening what can otherwise be a significant limitation.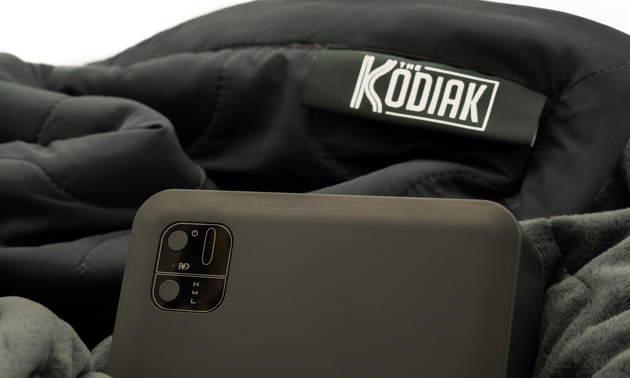 - Photo courtesy Life Giving Warmth
The Kodiak is a patented portable heating blanket that is designed specifically to meet the demands of outdoor recreationists. It's great to take on hunting, fishing or boating trips, but RVers are particularly well-positioned to appreciate this product. Imagine waking up on a misty morning and wrapping yourself in soothing heat while you watch the wildlife from your campsite.
The blanket heats up rapidly, so you don't have to sit and wait for it to get warm enough. The SURGE technology battery pack heats up in just five minutes and is capable of providing more than three hours of warmth.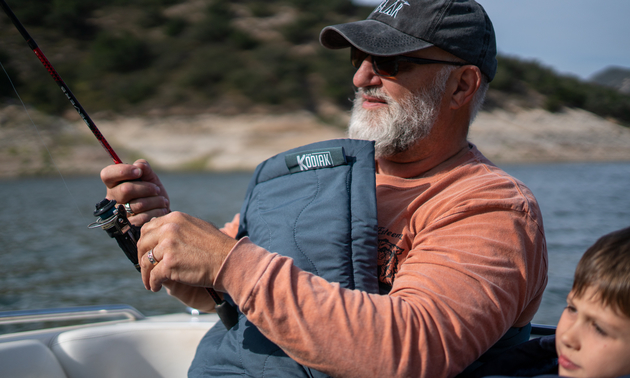 - Photo courtesy Life Giving Warmth
Highlights of the Kodiak:
It is available in two colours: Standard slate grey and mossy oak.
It has a non-permeable exterior to guard against the elements
Intense water resistance
Integrated, durable, flexible wiring system for full-body coverage
Specialized pocket for battery pack
Low, medium and high settings
Rapid heating time
Three-plus hours of continuous heat
Two USB ports, so you can plug in your devices on the go
Wall or car chargers included
Equipped with safety shutoff mechanisms
For more information on the Kodiak, visit the Life Giving Warmth website.
The heated blanket RVers are raving about Information