Vintage RV: RVwest Reader Sheds Some Light on the Haico Empress Motorhome
RVwest reader George Lamont fills in the blanks about the Haico Empress Class A motorhome.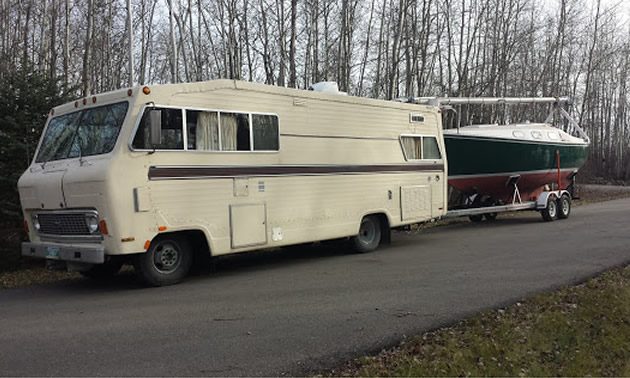 Last fall we posted a Vintage RV article about the Haico Empress Class A motorhome. We posted the question, "Do you have some light to shed on the history of the Empress motorhome?"
This week we received an email note from George Lamont in Manitoba with some insight on this vintage RV unit. George currently owns and is restoring a Haico Empress Motorhome.
Here are George's comments:
"Just read the article on Haico Empress. I own a 1972 Haico Aquarius (Chev chassis) Class A with build features similar to the Empress in the article.
Mine has fibreglas front and rear caps with a one piece fibreglass roof that wraps over the sides about 5". This results in 2 seams (troublesome) on the roof where it meets the front and rear caps. I eliminated both seams last year by fibreglassing both. Sides are 4' wide aluminum sheets run lengthwise with the seam covered with an aluminum extrusion. Front grill is OEM 1972 Chev PU, heater/fan is Dodge. Exterior boasts almost 500 exposed screws with no attempt at preventing water intrusion. All exposed screws were replaced this year with colour matching, gasketed metal roofing screws. Wood holding remediation (toothpicks) was employed to increase holding power of the screws in the aging plywood behind the siding. Build quality is suspect throughout with little to no quality control. Drivetrain is BB Chev 402 with TH400 transmission, and has been remarkably dependable with very little oil leakage even with 45 year old gaskets.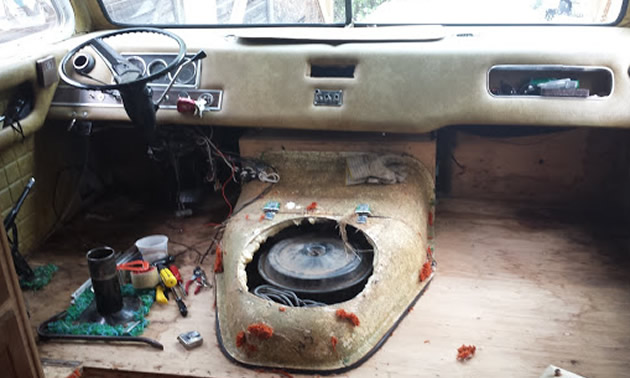 When I bought the unit in 1987 an RV dealer said that Haico had been bought out by Triple E so that might explain the name similarity. Empress were Dodge chassis, Aquarius were Chev, and Emperor were Ford."
Thanks George for sharing this information with RVwest and our readers. Here is a link to the original Vintage RV story.
Share your classic RV restorations, or tell us your favourite story about a cool vintage unit you've encountered by filling out our Classic Vintage RV form.