Top 5 botanical gardens in Canada
Tour these majestic Canadian garden spaces and get in touch with nature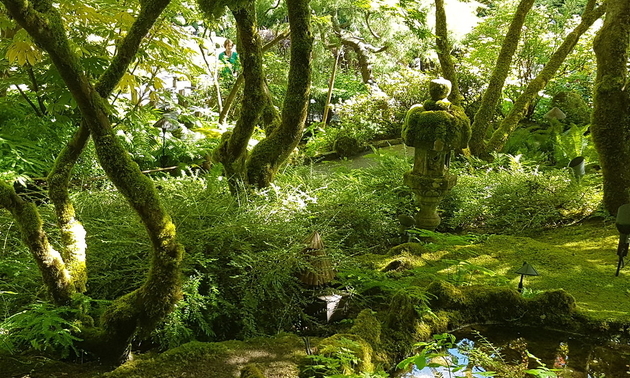 Nothing soothes the soul quite like strolling through a garden. Research shows that exposure to plant life can lead to a number of health benefits, and an overall sense of wellbeing - so why not incorporate that into your next camping trip?
Whether you're a botanical aficionado or just enjoy attractive outdoor spaces, it's well worth paying a visit to one of these Canadian garden attractions.
Open year-round, with events and special sights to see in every season, Victoria's Butchart Gardens are impressive to say the least. You can find this sprawling property 25 minutes north of the city, in the community of Brentwood Bay.
By day, you can peruse a number of themed gardens, enjoy a fine dining experience or grab a light lunch, shop for souvenirs and get enviable photos of sculptures and creatively designed spaces.
By night, you can come to walk along softly lit pathways, to experience the garden in a whole different way. Musical performances and special events are held here on a regular basis (be sure to catch the summer fireworks shows), so keep checking the website for calendar updates.
For more information, check out this article about Butchart Gardens.
VanDusen Garden in Vancouver has more than 7,500 plant species and art pieces created by international sculptors.
Take a walk through the Elizabethan hedge maze, zen out in the meditation garden or tour the stone garden and Korean pavilion. There are plenty of other highlights to see, make sure to bring your camera.
For more information, check out this article about VanDusen Garden.
With tram and walking tours available, the University of Alberta's Botanic Garden (once known as the Devonian Botanic Garden) is another great choice. It has modernn architecture, and more aspects are always being added (the Tropical Plant and Butterfly House is a popular favourite).
The garden is open until dusk on Thursdays in summer (June through August), with a different theme being featured each week. Past events have included garden games, craft beer sampling, dance lessons and other fun activities.
The Botanical Gardens of Silver Springs are open to the public year-round from sunrise to sunset. You can take a good look at fourteen different gardens, all connected by walking paths.
In addition to the main garden areas, there are specialty zones, such as the Shakespeare and Herb Garden, Crevice Rock and Alpine Garden, the Labyrinth, Rose Bowl, Edible Fruit Tree Grove, and the Oak Grove Picnic area.
The Regina Floral Conservatory is open during the cooler months and closes for summer, unlike most botanical gardens. You can come here from September to June and see breathtaking displays of flowering plants, starting with autumn varieties, leading into glorious poinsettas and other winter plants, and wrapping up with fragrant spring blossoms.
Admission is free to the public, with the exception of special events and teas, which require the purchase of tickets.