Sake-flavoured rice cream and a Sunday school series of wines are yours to find in Vancouver
Vancouver's Railtown and Granville Island have memorable wineries to experience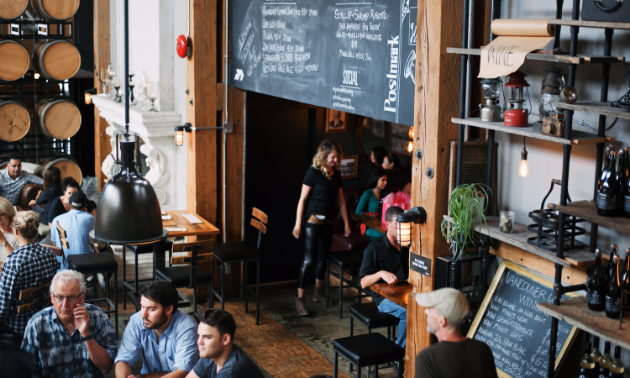 When visiting Vancouver, there are hundreds of restaurants, eateries and bars vying for your attention and business. If you'd like to taste a classy wine with friends at a historic downtown winery or sip sake on beautiful Granville Island, these two destinations should top your must-visit list.
Vancouver Urban Winery
Vancouver Urban Winery (VUW) opened its doors in a former steel warehouse in Vancouver's Railtown neighbourhood in 2012. The multifunctional 15,000-square-foot open-concept space has a rustic lounge with a kitchen, customized tables, a tank and barrel room featuring the in-house brewery, tanks and a fully operational winery that produces a unique collection of wines. Once a foundry, the space has been completely renovated by internationally acclaimed, Vancouver-based designer Omer Arbel.
In addition to producing, bottling and selling wines under its own VUW label, visitors can experience Vancouver Urban Winery's extensive wine-on-tap program that features 36 different wines ranging from white to rosé to red with a special focus on those from B.C.
"Vancouver Urban Winery holds wine-tasting events each month," said Steve Thorp, co-founder and CEO of Vancouver Urban Winery, "such as the Sunday school series featuring multiple flights of wine served blind."
Thorp recommends the Reliance Series—VUW's first wines made entirely in Vancouver at the Railtown facility and sourced from single vineyards in the Okanagan.
Artisan Sakemaker
Granville Island is home to Canada's first premium craft sake maker and rice grower, Artisan Sakemaker. "Our sake is made from 100 per cent B.C.-grown rice with the traditional method but westernized style in flavour to compliment with our West Coast cuisine," said Andrew Doan, Artisan Sakemaker store manager. "Our sake tastes and feels closer to wine, which many wine drinkers can relate to."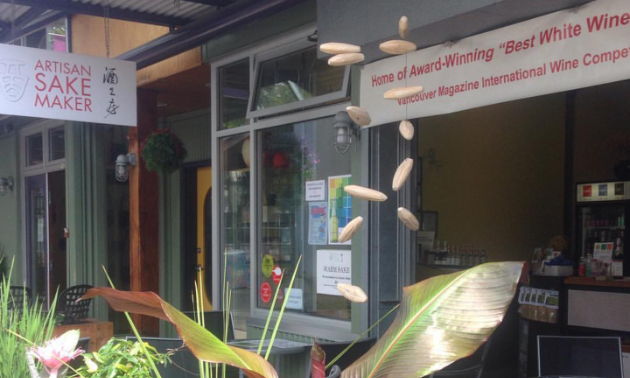 Artisan Sakemaker's signature sake is Junmai Nama. Junmai (made from pure rice) Nama (unpasteurized) is made using only rice, water and yeast as ingredients. No distilled alcohol is added.
Try out the sake trio tasting menu (three samples for $5) or drink a glass of warm or cold sake. If you're hankering for something to munch on, Artisan Sakemaker has you covered. "We have snacks to go with sake," said Doan. "Japaball, edamame, a cheese plate of three different types of cheese and our signature alcohol-free rice cream made from sake's bi-product called sake kasu, which gives the ice cream a hint of sake flavour."