Relationships on the road: Can't live with them, can't live without them
Lynne Benjamin interviews her fellow RVers about the ties that bind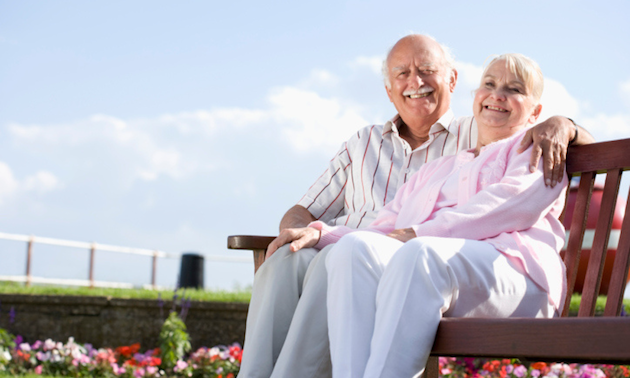 Question: You spend almost six months together living and travelling in a small space. Does that affect your relationship?
Answer: Yes, being on the road can affect your relationship with your partner (both good and not good) but there is so-o-o much more. I started interviewing folks we met along the way, asking them if there were any issues they have had or have heard about in regard to relationships on the road. People had a lot to say:
Relationship with your partner
• There's an increased intimacy versus frustration with sameness issue. It's a lot of time together in small spaces and we do get on each other nerves—one wants to watch TV while the other one wants to read—so we solved the problem by getting a pair of headphones.
• Too much togetherness.
• We've had to work hard to find things to do that we are both interested in. Sometimes one wants to travel and the other wants to stay put.
• We've become friends again. For so long, we never really took the time to talk to each other. Now we play cribbage every night, we talk and share ideas.
• Being on the road is a strain on our relationship. There are support versus control issues.
• One partner makes a decision without discussing it with the other, assuming they know what the other partner thinks and wants.
• We need to learn to communicate better because if one is miserable, we're both miserable.
Relationships with family and friends
• We see our family and friends more now than we ever did. We can afford to go and visit them.
• We have a better time when we visit our family or friends. We park the RV in the driveway, have our own space, don't interfere in their lives and can get up and leave when we think we've had enough (or think they've had enough).
• I really miss spending time with my family, especially my grandchildren. (A number of people talked about this).
• Our kids and grandkids come and visit us in different places and we always have lots to do.
• A lot happens while we're away and we miss the everyday happenings.
• Distance can make the heart grow fonder.
Relationships with fellow RVers
• I have a hard time finding other RVers who have the same interests as I do.
• Finding a lot of people with common interests e.g. hiking, golf, crafts, travelling, exploring, power systems, maintenance, etc.
• I never realized how different people can be and I like learning about these differences.
• We've spent a lot of quality time with folks along the way and then lost touch with them.
• We've made new and everlasting friends.
Relationships in the RV parks
• Sometimes I feel kind of isolated. (As one man noted, if he wants to have someone to talk to, all he needs to do is lift the hood on his RV. The isolation seems more an issue for women.)
• It's hard to break in if you are a transient. The people who go to the same place year after year have their cliques and committees and if you suggest something new or different, they find excuses why it can't be done. (We met one couple who wanted to set up a dog agility run for entertainment and met with extreme opposition from the "permanents" in the park. They had all the equipment and only needed a space to hold it.)
• There is a lot of pressure to take part in the "planned" activities, even if you don't want to.
So—our world has taken on a whole new, broader view. Communication, especially with your partner, is still a big part of relationships on the road. The challenges of RVing are more than keeping the RV safe and maintained. Our level of satisfaction with the experience of RVing is closely tied to being able to recognize some of the relationship issues and creatively finding ways to overcome whatever barriers are thrown at us.