Over $16,000 has been raised for STARS by the RV West Rally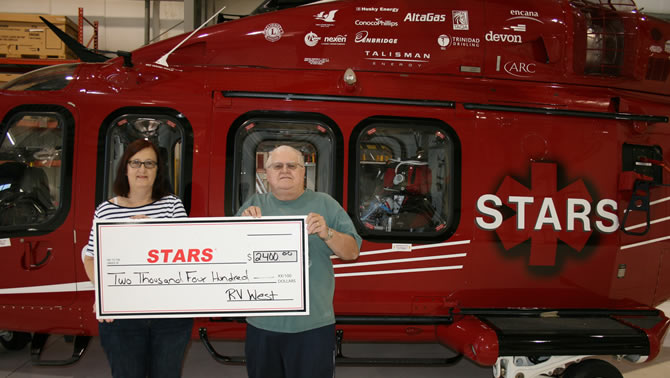 "Get on board because we are Alberta bound" — was the rallying call for the 2015 RV West Rally held in early September 2015. After several years in British Columbia, Fairmont Hot Springs specifically, the RVwest Rally returned to Alberta.
Once again RVwest and Rec-Vee Holiday Adventures teamed up to host the 11th Annual RV Rally which was held at the Prairie Junction RV Resort in Stettler, Alberta.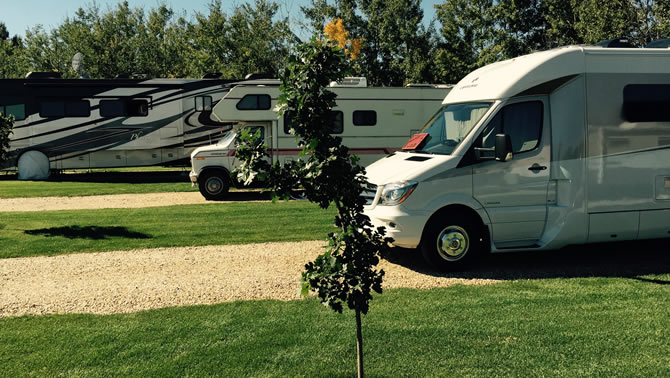 The rally included a pancake breakfast, a silent auction for STARS, various seminars and more—the highlight of this annual rally was an exciting excursion on the Alberta Prairie Railway. Traveling back in time on locomotive #41 was most enjoyable, as the rally attendees took up most of train coach and enjoyed the on-train entertainment and the visit to historic Big Valley.
"We were excited to bring the RVwest Rally to the beautiful Stettler area with its rolling hills and treed countryside," said Duane. "Alberta Prairie Railway proved why it is rated as one of Alberta's best attractions. The real-to-life train robbery, on-board entertainment and a full-course buffet meal at Big Valley left everyone pleased and excited."
"We reformatted the rally a few years ago with the goal of making it a bit more relaxing. So it turned out to be a great time to reconnect with old friends and meet new ones," said Keith Powell, publisher of RV West. "There was once again great food, the silent auction was generously supported and our informative seminars presented by RV industry experts proved to be real crowd pleasers."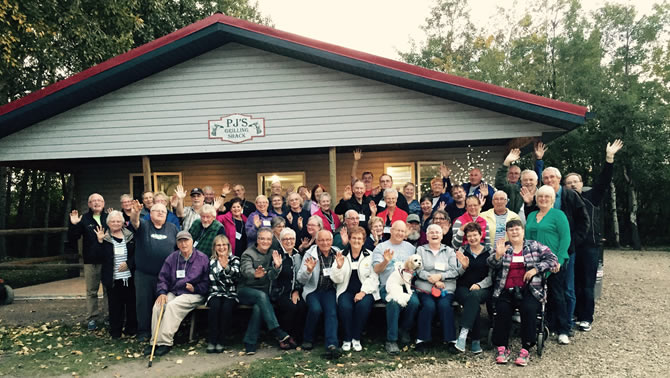 The Prairie Junction RV Resort in the heart of Stettler also proved to be a popular destination for the Rally. With their own railroad platform the Alberta Prairie steam train pulled right up the campground to pick up the Rally guests. The resort not only has nicely laid out RV stalls but also offered several beautifully decorated "park model" cabins too.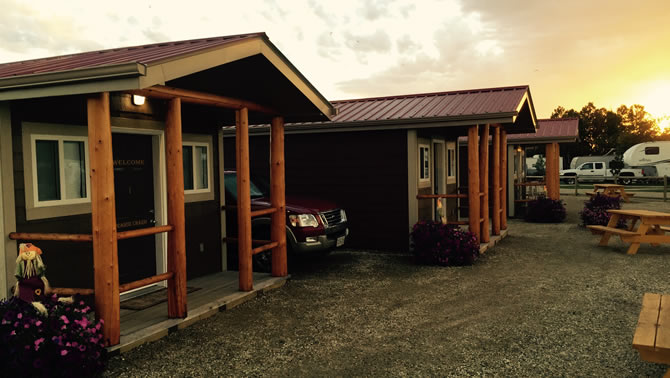 The generosity of RVers shone at the annual charity auction. All proceeds from the auction went directly to the STARS air ambulance service. Again attendees showed their willingness to help out a good cause by donating a variety of handcrafted and RV-related items, which when auctioned off raised $2,400 for STARS.
"A big thank you to RVwest and everyone who supported your silent auction," said a STARS Foundation spokesperson, "As it is the giving heart and continued support that keeps us in the skies caring for patients. Without supporters like (that from) RVwest it would not be possible."
Duane and Lynda made the official presentation on behalf of RVwest to STARS in late November in Calgary. They were pleased to present the $2,400 cheque to the STARS air ambulance service in Calgary. This brought the grand total donated to STARS over the course of 11 years of the RV Rally to over $16,400. STARS flies hundreds of medical evacuation flights throughout Alberta and southeast British Columbia each year.
Thank you Duane and Lynda Pilson, Louie and Laurel, our sponsors and our guest speakers like Bill Brown for contributing some much to the Rally's success. Most of all thank you to all the enthusiastic RVers who attended the weekend event.