Carla and Brian Rogoza, along with their daughter spend a memorable week near Fairmont
The Rogoza family bought a new new 35-foot travel trailer this year and want to spend more using it and exploring new places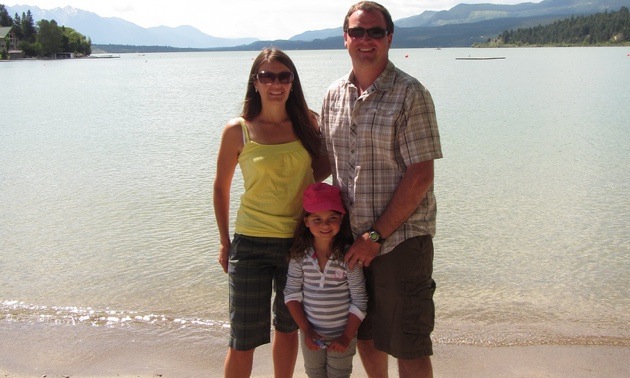 Carla Rogoza, her husband Brian and their four-year-old daughter Talia spent a week travelling from their home near Smoky Lake, Alberta, over the Icefields Parkway and down to Fairmont Hot Springs.
How long have you been RVers?
About 11 years, and we have been slowly progressing into bigger units over the years. We started out with a truck and camper, moved to a 26-foot travel trailer and then bought a new 35-foot this year, with two slides. We've only been able to use it twice this year and hopefully next year we will be able to get it out more.
What was a highlight during your trip to Fairmont last summer?
Fairmont was fantastic, as was the the Fairmont Hot Springs RV Resort. The day trip we took to Invermere was wonderful. We spent four days enjoying the hot pools and exploring the area, including Premier Lake and the farmers' market while we were in Invermere. We just love the area and think it's fantastic.
Does your little girl enjoy camping?
She loves it. While we were at Fairmont she enjoyed the hot pools, spending time at the beach and the playgrounds. We took her exploring and hiking and she especially had fun having her face painted at the farmers' market.
Where do you get some of your ideas for places to camp?
I have read some interesting stories in the RVwest magazine and have googled some of the places people talk about. It's nice when someone mentions their favourite campsite and I sometimes investigate them, thinking it may be a place we could be interested in going to.
Any special plans for next year?
I am not sure, but will definitely go back to the Kootenays again and possibly down into Montana and Idaho. We love the whole area, including Nakusp and Slocan Valley, and plan on going there when we can.