Expert picks for the top 25 family-friendly campgrounds in B.C. and Alberta
All the campgrounds listed in her book have Jayne's seal of approval
by Kimberly Shellborn —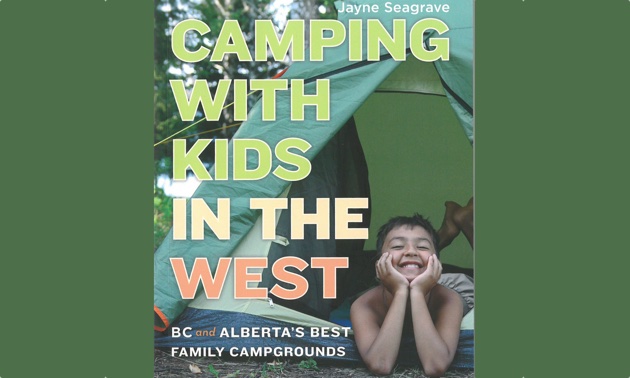 Jayne Seagrave, a mother of two teenage sons, writes from first-hand experience about the joys and challenges of camping with children of all ages. She gives you her experience and practical advice on camping while pregnant and with babies, toddlers, tweens and teenagers.
"Over the course of the last 16 years, I have taken my husband and two sons to over 100 provincial parks in British Columbia, Yukon and Alberta," said Seagrave in the introduction of her latest book Camping with Kids in the West: BC and Alberta's Best Family Campgrounds. "This book includes what I believe to be some of the best family-oriented campgrounds in British Columbia and Alberta in both national and provincial parks."
Seagrave takes the readers along on 25 provincial and national parks throughout B.C. and Alberta. She offers practical information on what type of facilities they offer, what recreation activities can be enjoyed and rainy day options in the area.
There is also practical advice on camping safely with children and a packing checklist.
If you are thinking about venturing into some of B.C. or Alberta's campgrounds this summer, Camping with Kids in the West is an excellent source of information.
To order your copy, go to Heritage House Publishing Co.