RV Snowbirding next Fall, or an African Safari? Why not both?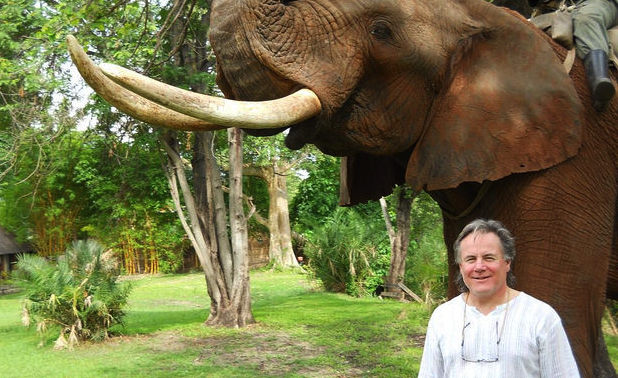 Soon after I began seeking out the multitude of RVing stories that come and go around me, I learned not all RVers travel only for pleasure; some also use their RVs as mobile offices from which to conduct some very successful businesses.
Such is the case with husband and wife Mike and Maryanne Donovan who visit West Vancouver several times a year from their home in Calgary.
Founders of their six-year-old Lion Dog African Safaris enterprise the Donovans make pre-tour educational presentations to clients who are interested in learning more about travel well beyond the reach of a Canadian RV.
Although I have yet to meet them in person, I tracked them down after I became intrigued by the pictures emblazoned on their motorhome while it was parked in the Capilano River RV Park in West Vancouver last October.
"I was in town to give an African tour presentation to about 30 people in downtown Vancouver and then went over to Victoria to give another one there," Mike explained.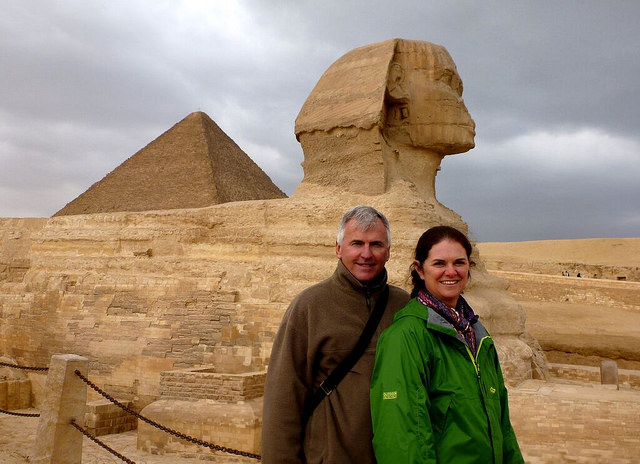 I also missed seeing them last March when he and Maryanne were here for about a week while they were exhibiting in the Outdoor Adventure & Travel Show at the Vancouver Convention Centre.
"We had just been down in the States for the month of February, having done travel shows in San Diego, Los Angeles, San Jose and Seattle," Mike wrote.
The Donovans have two computer stations in their motorhome, as well as a dedicated satellite dish that allows them to receive "decent Internet just about anywhere."
During that trip, Mike said they "lived, worked and travelled the entire time from the RV."
That's some achievement when you consider they arrange as many as 70 different types of group safaris a year for people all across Canada and the United States – and that many of the people who contact them to ask about Africa have been attracted by the wildlife graphics on their motorhome.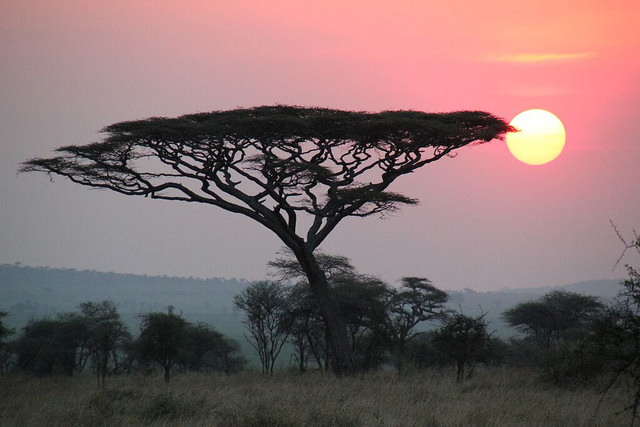 Not yet your traditional snowbirds, the pair nevertheless plan to live and work from the RV while staying at the Pedder Bay RV Resort & Marina on Vancouver Island next February.
"We want to compare the Island's wet and cool with Calgary's cold and clear before doing anything long-term," said Mike.
"But if I were to RV anywhere long-term, it likely would be in the warm, dry climate of the southern States," he said.
However and wherever they do it, Mike told me they're booking more clients online who have never been to a live presentation.
"It seems 55+ travellers are embracing the Internet more and more; but either way, the RV is a great place to conduct business," he said.
"Our typical day might consist of work in the morning; hike and visit in the middle of the day; and work in the evening if need be. It suits our lifestyle."
The lifestyle sounds pretty good to me, too.
After travelling vicariously through the eyes of their website, about the only travel that might top it would be a safari through one or more of the Donovans' Jewels of Africa – to see and photograph lions, elephants and mountain gorillas up close but not too personal in their own natural, stunning environment.
So there you are. If, once in a while, you feeling like leaving your RV wheels behind and venturing into the wilds of another continent, a chat with Mike and Maryanne about an African safari might just persuade you to do so.