A family tale wins the annual camping story contest
Justine Russo is the winner of the search for BC's best camping story by the Camping and RVing Coalition.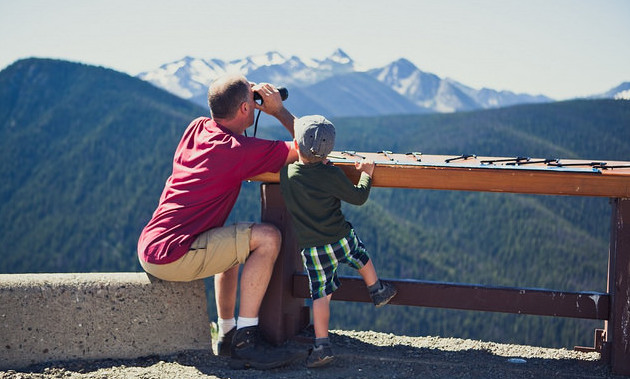 The Camping and RVing BC Coalition invited campers to send in their best story. Camping season has wrapped up for 2015 and the stories are in. The grand prize winner is Justine Russo of Vancouver, and she wins a four-night luxury RV rental in the park of her choice. Read about the rest of the prizewinners and the Camping and RVing BC Coalition on their website.
Here's is Justine's winning entry. Enjoy.
Building memories at Manning Provincial Park
When I was eight years old, my dad took my three siblings and my mom camping at Manning Provincial Park for the first time. We loved it so much it became a yearly tradition—even to the point when we were given the choice between driving across Canada or going back to Manning, we all picked Manning!
23 years later we are still heading back to Manning for our annual camping trip. I now have two kids, and getting to watch them experience the same thing I did when I was little is so special to watch. Giving them similar memories and watching them develop a love and appreciation for the outdoors and fishing is amazing!
One of the highlights of our trip every year was getting to go fishing with my dad. We have a few "special" spots that we have found over the years where all the fish hang out. We took my son there in hopes we could catch a fish for him. After 20 minutes we had no luck. Not even my uncle and cousins had any bites. All of a sudden my son starts jumping up and down—he had caught one! We reeled it in and watching my dad sitting there and helping him was so sentimental and brought back so many memories of when he had done the same for me.
After two hours of fishing in the same spot, still no one had caught a fish except for my son—and he caught two before we headed back up to the campsite!
I am so grateful to have such a beautiful park so close to home and to be able to give my kids the same love of the outdoors my dad gave us.