Vancouver Island RV Show & Sale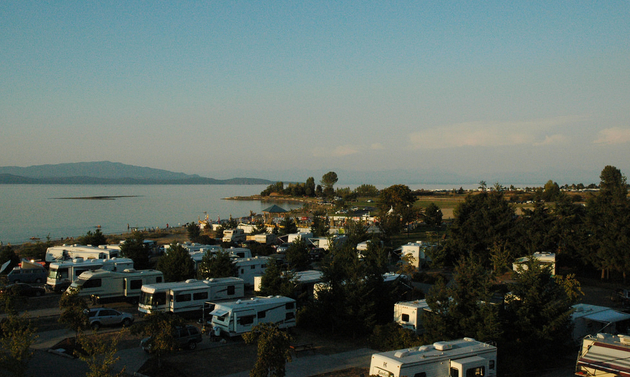 Where: Parksville, B.C.
When: April 12 - 14, 2019
This RV show takes place annually at Arbutus Meadows Equestrian Centre at 1515 East Island Highway in Nanoose Bay (Parksville), B.C. It's the perfect way to shop for RVs and accessories, or plan your summer get-aways . . . and you get to visit the stunning community of Parksville at the same time.
Find all you need for your upcoming vacation
Whether you are looking for some fun new gadgets or a brand new motorhome, you'll be glad you attended this show. The vendors are knowledgeable experts offering innovative accessories, top-of-the-line units and information on the wealth of natural attractions and postcard-worthy camping spots in the vicinity.
While you're in the area
Once you see the pristine beaches in Parksville, you will understand why Vancouver Island has such a thriving RV travel community. While you're there, you might want to check out the oceanfront campgrounds that abound on the island. Reserve ahead to ensure your perfect summer holiday goes off without a hitch.
For more information, email [email protected] or visit the show website.