Toronto Spring Camping & RV Show and Sale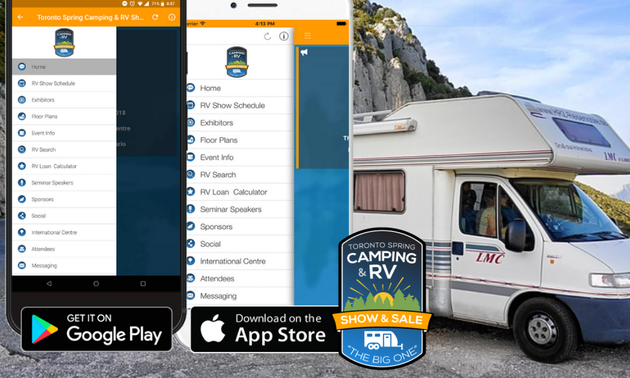 When: February 27 - March 1, 2020
Where: Toronto, Ontario
The Canadian Recreational Vehicle Association (CRVA) have teamed up with the largest RV dealers in Ontario to offer you the best deals on your next RV. Regardless of your lifestyle or budget, you'll be able to find a unit to suit your needs at this gigantic annual show that campers look forward to every spring.
If you're content with your current unit, there are other good reasons to attend. Experts will be on hand at the show to offer instructionals and handy tips, and you can find an array of RV accessories in an impressive 11,000-square-foot exhibit space.
Parking is free, and you can download a mobile app to help you navigate all five halls, so you can make sure you've seen everything.
Hours
Thursday - Saturday: 10 a.m. - 7 p.m.
Sunday 10 a.m. - 5 p.m.