Spectacular Summer Evenings at Butchart Gardens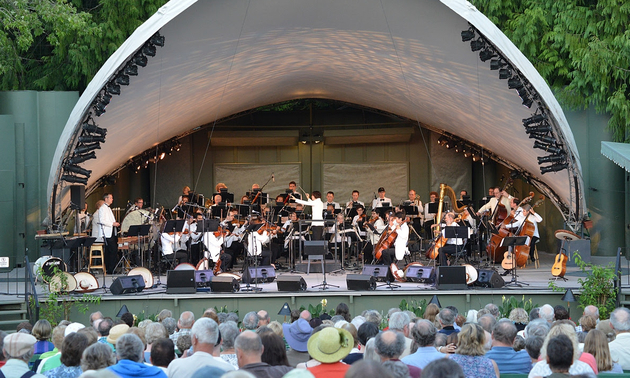 When: June 15 - September 15, 2018
Where: Victoria, British Columbia
Get ready for flowers at every turn, night illuminations, firework Saturdays and evening entertainment. Summer at Victoria's Butchart Gardens means an explosion of colourful blossoms, and spectacular events that will literally light up your night.
From June 15th until September 15th, the gardens have extended hours and will be open until 10 p.m., with the grounds being open until 11 p.m. When the sun goes down, the night illuminations transform Butchart Gardens into a magical evening venue. The Dining Room and the Blue Poppy restaurants will be open for dinner during this time, setting the scene for a romantic date or other memorable outing.
Starting June 30th, every Saturday evening from then until September 1st, you can take in a wildly popular fireworks show. Choreographed to music, the pyrotechnic show is always a big hit with folks of all ages. Show times vary.
Every night from June 30th until September 1st, you can attend open-air musical performances, which are held on the concert lawn stage. This entertainment is included in the price of your admission ticket. This year's line-up features both local and international artists, and iconic Newfoundland musician Alan Doyle will be performing on July 18th. Doyle is perhaps best known for being the lead singer of Great Big Sea.
Other highlights include Stephen Fearing, Russell deCarle, John Gogo, The Paperboys and the Wailin' Jennys. Live performances range from big band, to jazz, to bluegrass and even classical, when the Victoria Symphony performs on July 27th with Tania Miller conducting.