Sparkling the Night Away Wine Dinner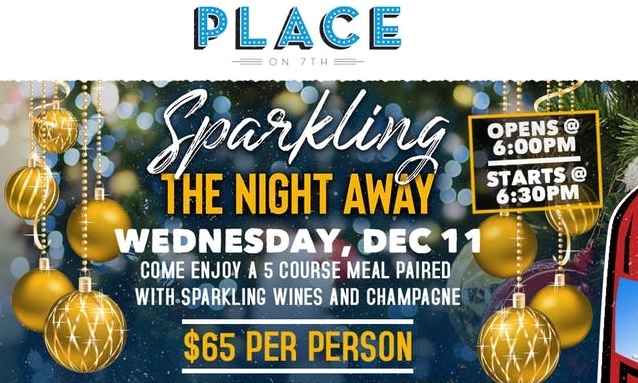 When: December 11, 2019
Where: Las Vegas, Nevada
This elegant dinner and wine event is being held at Place on 7th, situated at 115 North 7th Street, Las Vegas.
The Sparkling the Night Away Wine Dinner incorporates five different sparkling wines and champagnes with a stunning five-course meal. The pairings are expertly selected, giving diners an unforgettable experience.
The doors will open at 6 p.m., and dinner will be served at 6:30 p.m. sharp. Tickets are $65 per person and must be purchased in advance.