RVDA of Alberta annual RV Show - Edmonton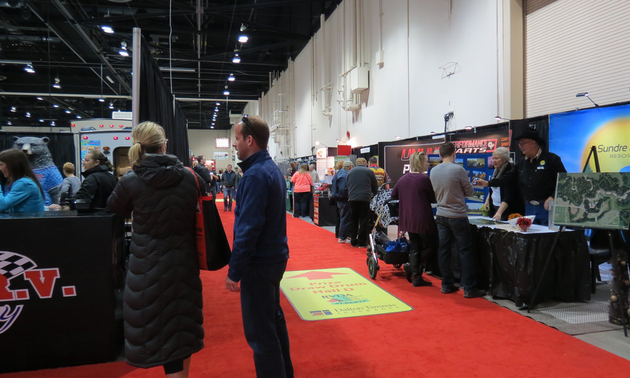 When: February 7 - 10, 2019
Where: Edmonton, Alberta
Gather up the family and check out the extensive selection of RVs and accessories at the Edmonton Expo Centre, February 7 to 10, 2019. The RVDA's annual expo is a consistent hit every year, with exhibitors offering deals you won't find elsewhere.
There are so many excellent RV dealers in the area. Why not visit them all in one place?
Participating dealerships include:
Allan Dale Trailers & RVs
All Star RV
Arrkann Trailer & RV Centre
Carefree RV Ltd.
Coach Works R.V. & Marine
Fraserway RV LP
Go RV & Marine
Grove RV & Leisure Inc.
Outback Country RV
RV City
Schwab's RV World
Trailblazer RV Centre
Vision RV
Western RV Country
Woody's RV World
This year marks the 39th Edmonton RVDA expo, and it just seems to keep getting better. Enter to win great prizes, such as vacation packages, gift cards and other useful items.
The kids will be entertained, too! The RVDA shows always have children's activities available, such as face painting, kid's draws and games.
For more information, check the show's Facebook page.