Red Deer RV Show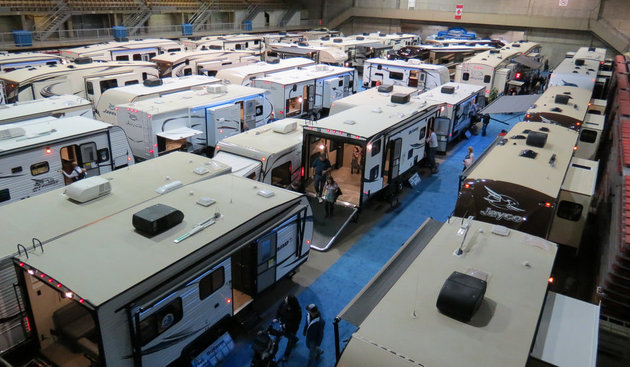 When: January 31 - February 3, 2019
Where: Westerner Park, Red Deer, Alberta
This epic RV show and sale brings out an enthusiastic crowd every single year.
What is the Red Deer RV Show?
This is one of the biggest shows in central Alberta when it comes to RVs and accessories. Vendors also have information on outdoor activities, RV travel destinations and more.
The show will feature five major RV dealerships, each offering a selection of different lines and styles of RVs. Whether you seek a compact trailer or a sprawling motorhome, you're sure to find something here. Not only that, but you can pick up accessories, tools and gadgets that will help you get the most out of your future camping trips.
Place and time
Westerner Park can be found at 4847A - 19th Street in Red Deer.
Show times:
Thursday: 10 a.m. to 8 p.m.
Friday: 10 a.m. to 8 p.m.
Saturday: 10 a.m. to 8 p.m.
Sunday: 10 a.m. to 6 p.m.
For more information, visit the Red Deer RV show website, and keep checking the online list to see if your favourite company or vendor will be represented at the show.