The Quartzsite Sports, Vacation and RV Show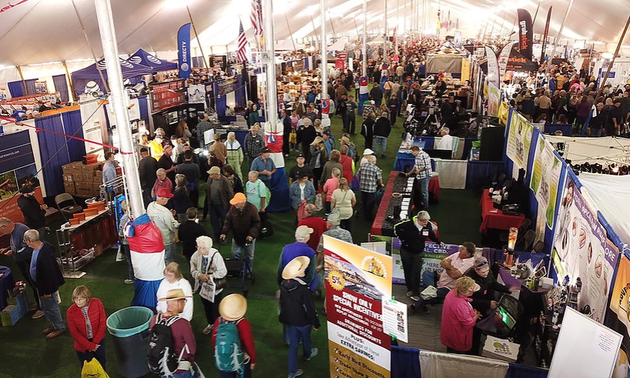 When: January 18 - 26, 2020
Where: Quartzsite, Arizona
Snowbirds will be flocking to Quartzsite, Arizona, for this annual event that takes place at 700 South Central Boulevard. Admission is free, and there is also free parking on the show grounds for cars and trucks (no space for RV parking, although a Class B or other such compact unit may fit). There is additional parking available in adjacent areas.
Every January, this snowbird-friendly community hosts as many as 750,000 to 1,000,000 visitors, most of whom are avid RVers. The town is known for its rock, gem and mineral shows, but the Quartzsite Sports, Vacation & RV Show is a central highlight.
The show will run from 9 a.m. - 5 p.m. each day (3 p.m. on the closing day).
Leashed dogs are welcome.
If you're looking for a place to set up your RV nearby, there are several campgrounds in and around Quartzsite. Be sure to reserve early, as campsites close to the show are highly sought-after. Try to get a spot at Rice Ranch Campground, one of the larger parks in the area with an ideal location directly across from the show's main entrance.
For more information, visit the show website.