Kitchener RV Show and Sale
Showcasing the latest in RV trends, the Kitchener RV Show and Sale is returning in spring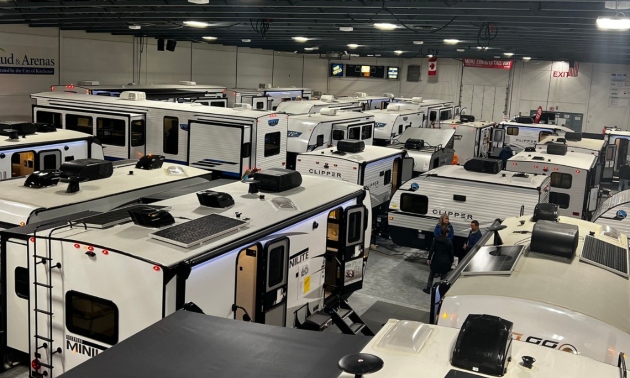 Where: Kitchener, Ontario
When: March 15 - 17, 2024
Showcasing the latest in RV trends, the Kitchener RV Show and Sale features everything from luxury Class A motorhomes to fifth wheels, travel trailers, as well as the leisure gear and accessories that turn a journey into an adventure.
From weekend expeditions to cross country excursions, record numbers of Canadian families are exploring the country in style. Active and adventurous, they hit the road in search of great hiking, canoeing, kayaking, biking, fishing, birdwatching and sightseeing experiences.
The Kitchener RV Show & Sale is your chance to meet with the Kitchener and the surrounding area's top local dealers, access learning opportunities hosted by industry experts, and enter exciting contests and giveaways! The show has something for every family, lifestyle, and budget!
For more information, visit the show website.