2019 Tucson Greek Festival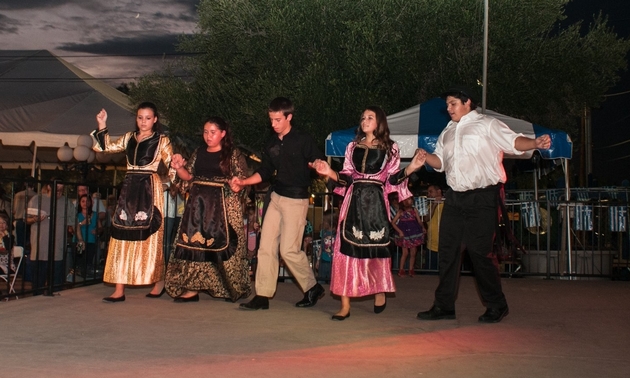 Where: 1145 East Fort Lowell Road, Tucson, Arizona
When: September 26 - 29, 2019
Bring the family out to experience Greek culture and warm Arizona hospitality. You can enjoy Greek food, drinks and live entertainment at this annual event in sunny Tucson.
This year the festival has expanded, and will feature local vendors, artisans and full-scale carnival rides.
Hours:
Thursday 5 p.m.-10 p.m.
Friday 5 p.m.-11 p.m.
Saturday 4 p.m.-11 p.m.
Sunday 12 p.m.-5 p.m.
Admission: $3 (Students/Veterans/Seniors/Children Free)
For more information, visit the Tucson Greek Festival Facebook page.