St. Eugene Golf Resort and Casino now includes an RV park
This Cranbrook, B.C. RV park is KOA's newest Canadian location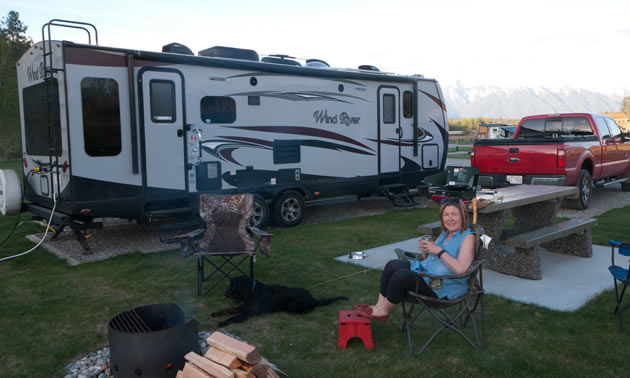 The grand opening of the St. Eugene RV park, KOA's Journey, was July 28, 2018. The RV park is the newest addition to the Canadian collection of franchised campgrounds. Just north of the town of Cranbrook, B.C., tucked into a bend of the St. Mary's River, is St. Eugene Golf Resort and Casino. Now, it is the newest KOA RV park in Canada. More than half of the RV sites are open and fully operational while the second phase is still under construction.
Having a golf course, casino and full-service restaurant adjacent to where your rig is parked is pure luxury. In fact St. Eugene's will deliver breakfast in bed or drop fresh-baked pizza after a round of golf––right to your campsite. This is the only full-service delivery RV park that I'm aware of.
Barry Zwueste, CEO of St. Eugene Golf Resort and Casino said, "Every tee box offers another fresh spectacular view."
The view from each RV site is another angle of the same spectacular scenery. While camping there for a few days I saw bald eagles, osprey, Canada geese and several species of ducks. An owl hooted at us in the late evening and a hummingbird flew right over my journal one afternoon at the picnic table by the St. Mary's River.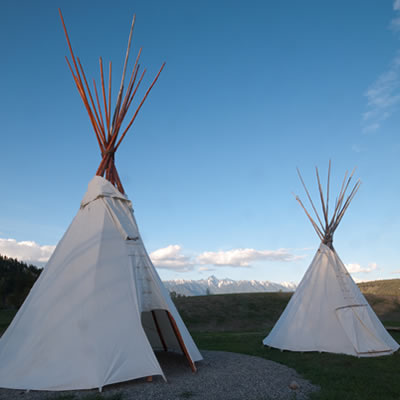 St. Eugene Mission was a residential school, and the complex is now owned by the Ktunaxa. The main building of the resort has been renovated to accommodate guests in comfort. Visitors can attend a video showing a group of survivors returning to school one more time before the mission was renovated. In spite of the difficult past, the Ktunaxa are working to move to a positive future. The development of an RV park is a continuation of this process.
St. Eugene's RV park features 50-amp full-service hookups at every RV site. While many of the sites are easy-access pull through, park planners have worked hard to have back-in sites driver side. Driver-side backing is easier to navigate because the driver can see the tail of the rig all the way to the backstop.
The shop at the check-in office is well stocked with RV parts and can supply a 50-amp adapter if your rig is set up for 30 amp. Each site has a firepit and firewood is available for purchase. There are 76 of 115 planned sites open, and when completed 56 will be back in and 59 pull through.