Take the RVwest reader survey and win $100 in fuel for your next RV trip!
We would love to get your opinion, and if you can spare a couple of minutes, you could tell us by taking this brief RVwest reader survey.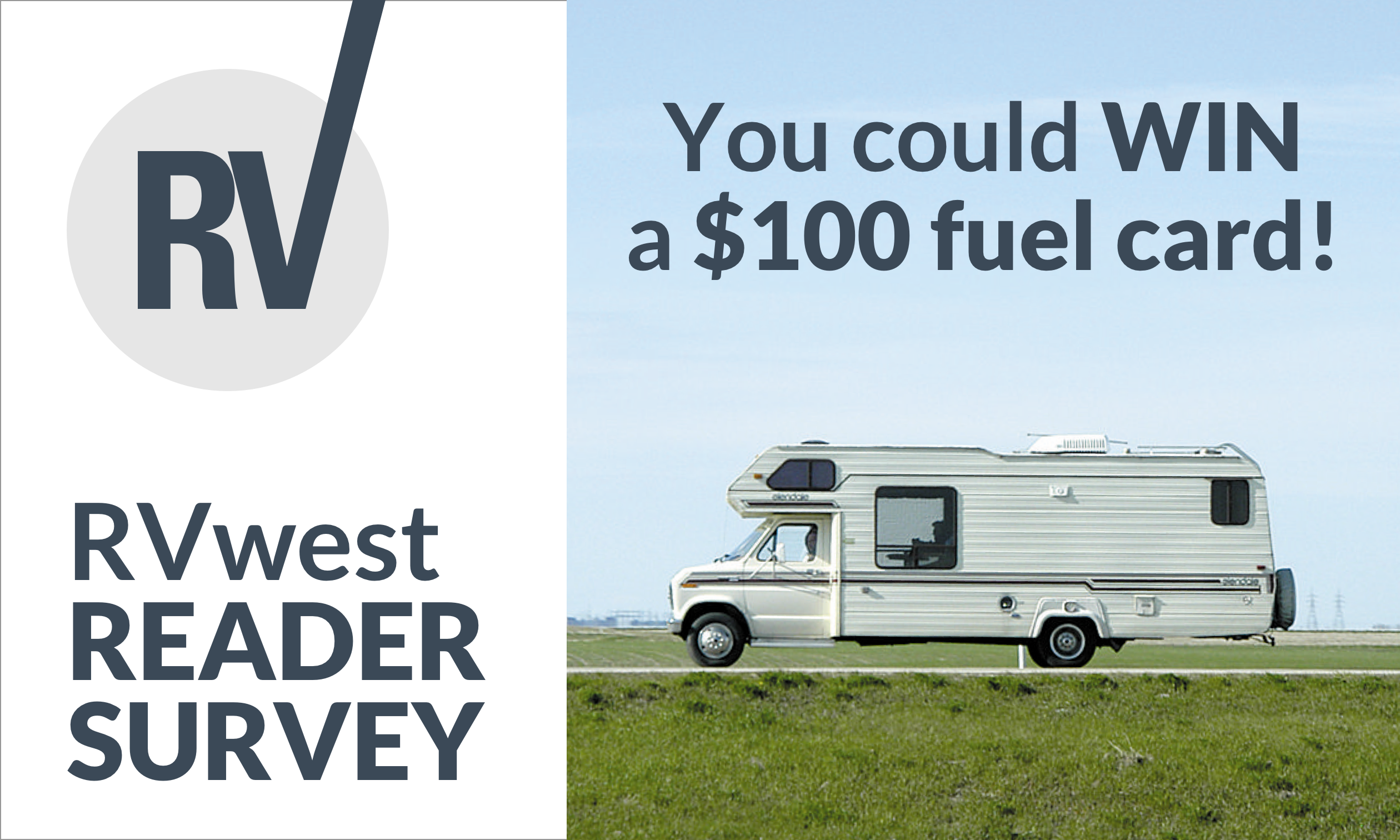 RVwest would love to hear from you, our valued reader. What stories do you enjoy the most? What can we improve? If you have specific feedback, feel free to email the RVwest editor your suggestions or questions.
Everyone that fills out our survey in September will automatically be entered to win a $100 fuel card from RVwest.
If you haven't already subscribed to receive the RVwest.com email newsletter, you can sign up here for another chance to win the fuel card.