Heading south for the winter? Why not stop in Napa and Sonoma?
Make these wine-centric communities part of your ramble-south plan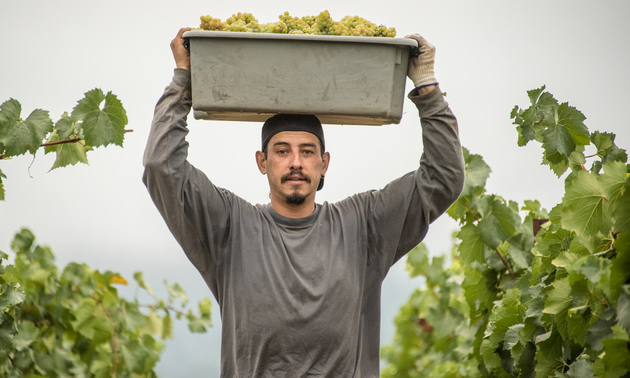 There are more than 600 wineries starting just 50 kilometres (30 miles) north of San Francisco in Napa and Sonoma counties—two sides of the same mountain range—400-plus have tasting rooms. Why not stop by and visit Northern California on the way to your winter snowbird roost? Sonoma county includes the City of Santa Rosa, the rugged West Coast and the Town of Sonoma itself. The famous rambling Highway 101 runs directly through Sonoma Valley, while the whole Napa Valley is directly east and inland. Both counties are stacked with grape vines, cellars and tasting rooms.
Where to start? How do you sort through all of these options? Start small, with three wineries that will introduce you to three different kinds of wine and three different tasting experiences. Select a tour of cellars and vineyards that will increase your oenophilic (knowing about wines) knowledge. These will add so much more to your tasting experience and round out your understanding of vintner culture, so much more than just a quick stop to swirl, sip and swallow.
Heitz Wine Cellars is a good place to start. Heitz still offers complementary walk-in tastings most days 11:00 a.m. to 4:30 p.m., but call ahead anyway to make sure they can accommodate you. You will find casual atmosphere and personal attention.
Back in 1961, there were fewer than 12 wineries in the Napa Valley, and the Heitzes started with a three-hectare (eight-acre) vineyard. They are best known for their big plummy Cabernet Sauvignons and produce Chardonnay, Sauvignon Blanc, Zinfandel and something a bit unique—Port.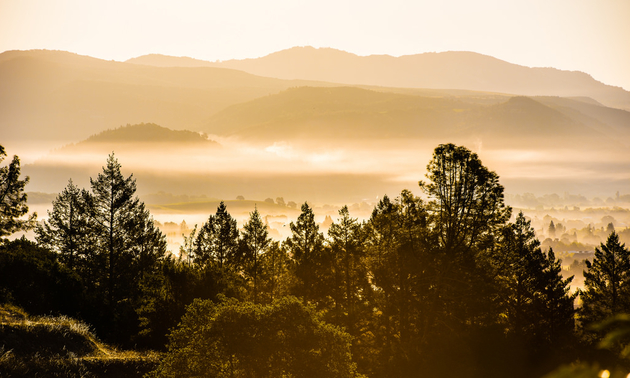 Check out their award-winning Ink Grade Port as an example of another special process.
"The decision to farm our ranches organically has proven to be a success for the health of the vineyards and allows for the true characters that each site possesses to come through in the complexities of the wines," said Kathleen Heitz Myers, president.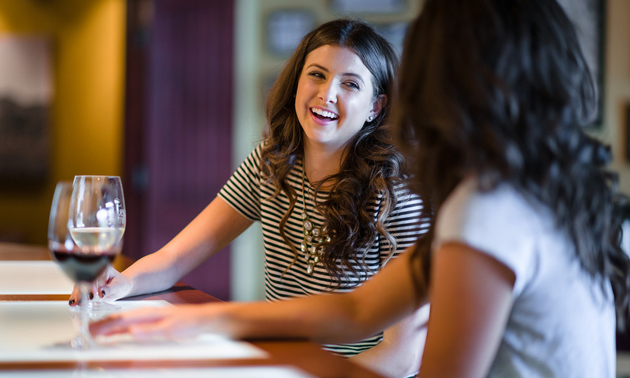 You can find them about 1.5 kilometres (one mile) south of St. Helena, California.
Heitz Wine Cellars Sales and Tasting Room
436 St. Helena Highway
St. Helena, California
707-963-3542
You probably know, Champagne is a place in France. You probably know too that champagne is a lovely sparkling wine. There are others: Cava from Spain, Spumante from Italy, Sekt from Germany. All are various versions of the same sparkling theme, but none of these can be called champagne.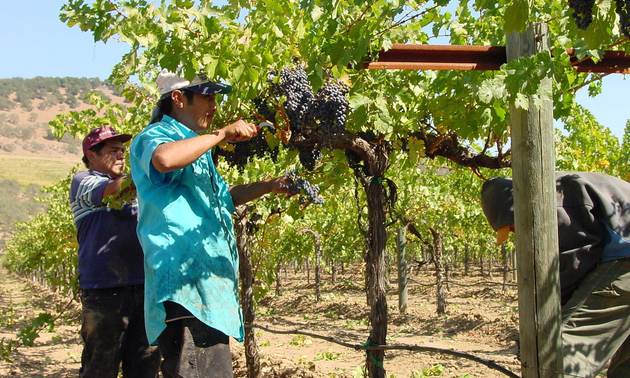 All of these bottle-fermented wines are made following a specific method: initial bulk fermentation, then a second fermentation in the bottle that allows a slower ferment and the formation of those pleasurable tiny bubbles. There is a whole specific method—"methode Champenoise"—but after a legal challenge in 1994, producers outside of the Champagne region of France can no longer use the term champagne method.
Iron Horse makes some world-class bottle-fermented, sparkling wine. And you can taste a selection in its tasting room. The regular tasting costs US $25 and can be booked daily. The price of the tasting is credited toward your wine purchase. Tour and tasting combinations are US$30 and you can book a US$50 field truck tour on Mondays with winemaker David Munksgard, when they are not harvesting. You can even reserve one of four picnic tables in their new gazebo to enjoy your own picnic and arrange bottle service.
Iron Horse Vineyards
9786 Ross Station Road
Sebastopol, CA
Call 707-820-1506 or book online at least four hours in advance to make a reservation.
Powerhouse global-brand vintner for 141 Years
Beringer Vineyards is among the oldest, biggest and most recognized wine labels in the world. It is worth a visit here to see where the bar is set for a big commercial winery. Besides, it will give you something to compare the smaller vintners to and provide a different experience.
Last count in 2016 these folks produced and marketed more than 7,000,000 cases of wine. Beringer provides eight different tasting experiences for guests from the US$25 per person to a premium wine experience with chef-selected food pairings for US$125 per person. Their wine ranges in cost from a discounted movie ticket equivalent to the lease payment on a Mercedes.
There are also two different tours also, each a different experience. The half hour Legacy Cave Tour (US$30 per person) takes you on a walking tour of some of the property and includes a sample of three different wines. The Taste of Beringer Tour (US$55 per person) includes a tour and seated enjoyment of a flight of wines combined with a selection of food provided by Beringer's executive chef.
You can find Beringer here:
2000 Main Street
St. Helena, CA
And reach them here: (707) 257 - 5771 or on the Beringer website.
These three wine cellars will give you a good introduction to the types of wine produced in California's Napa and Sonoma valleys. You will also be able to contrast and compare different vintner's approach to sustainability, wine style, and the tasting and tour experiences.
Where to stay, how to travel?
As you can see with my recommended wine tour start, my first choice is to narrow the field, and with lots of places to visit and roads to travel, I would suggest the Silverado Trail. It is my speed as it narrows the selection to 40 wineries on a rambling road at my preferred gentle pace.
You can park your rig at the Napa Valley RV Park at the Napa Valley Exposition Park in the Town of Napa, just a 10-minute walk downtown. The Silverado Trail is just behind the Napa Valley RV Park located in the fairgrounds. It's just 28 sites so book ahead.
Plan your Napa Valley Visit here. If you are looking for something a bit stiffer, try these listings or something brewed with barley or apples at one of these breweries.
While I enjoy comparing wines at tastings, what I really enjoy is meeting the folks that grow grapes and seeing the whole process outlined on a tour. You may as well carry on south when you're done, on Highway 101 to San Diego, but that is another story.