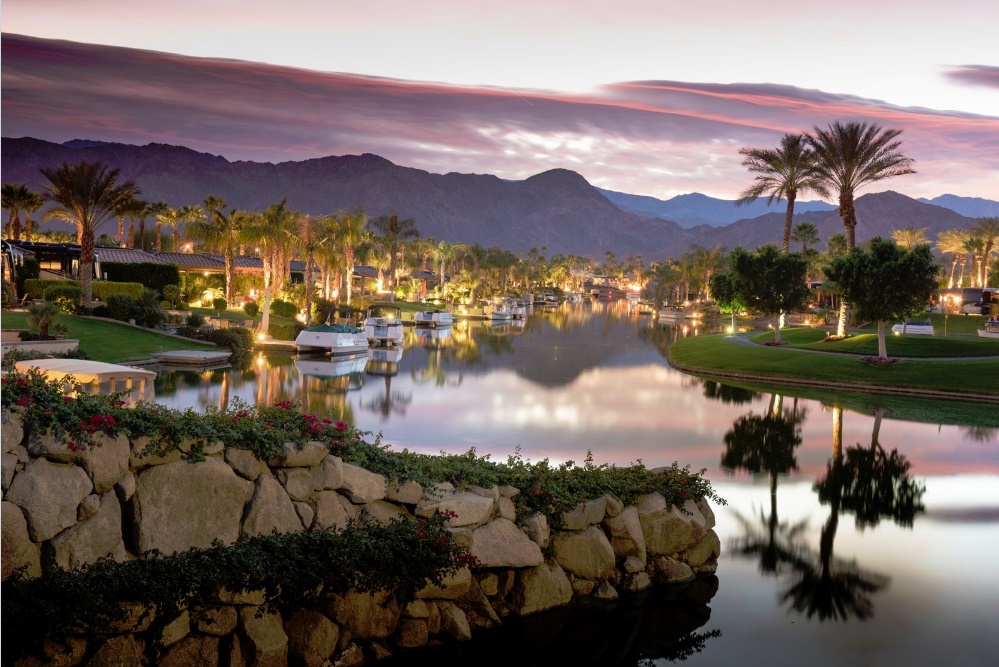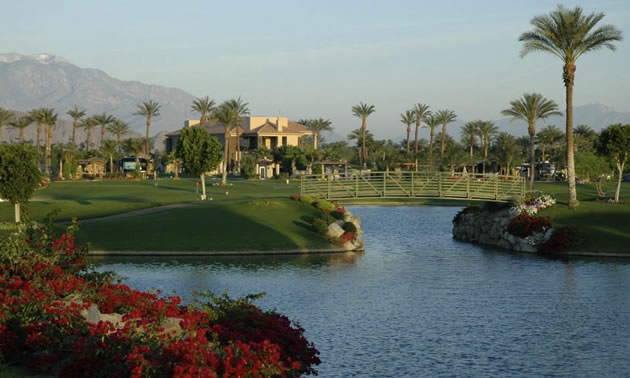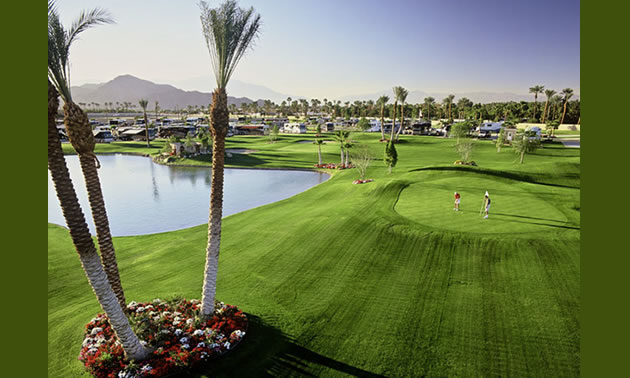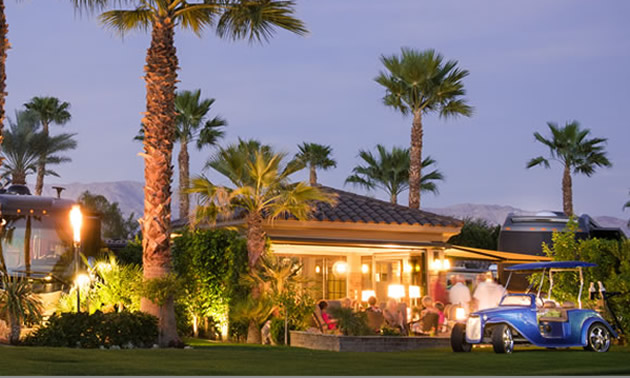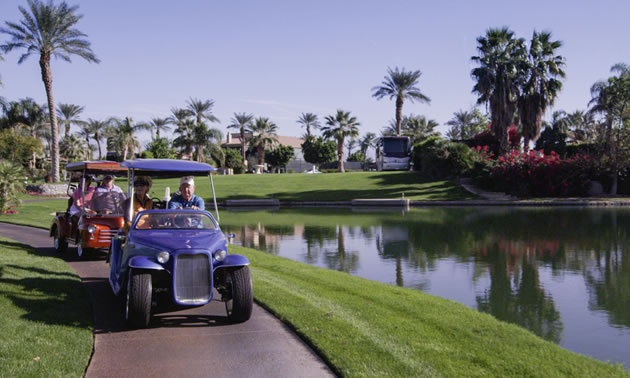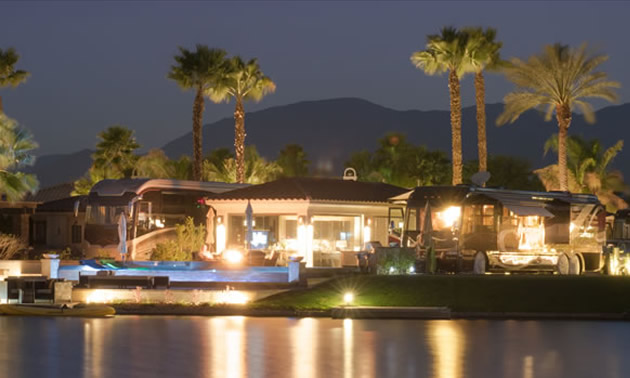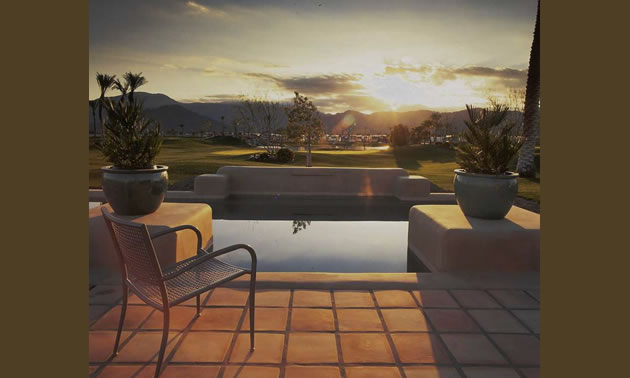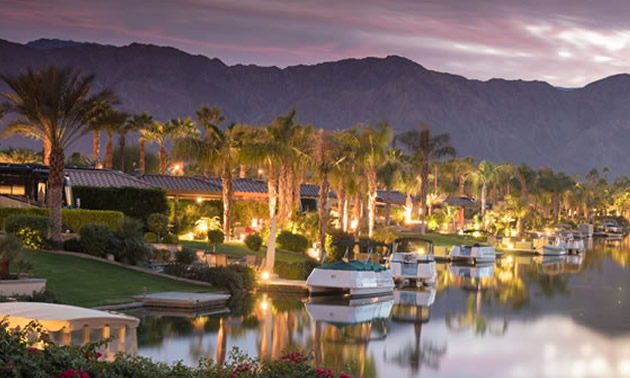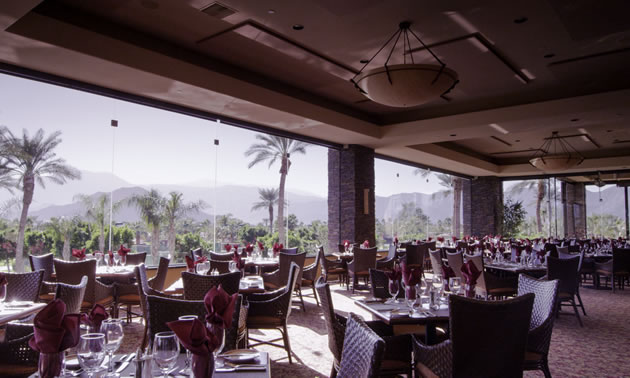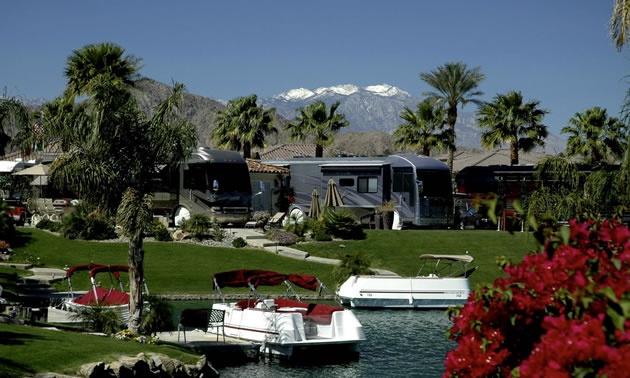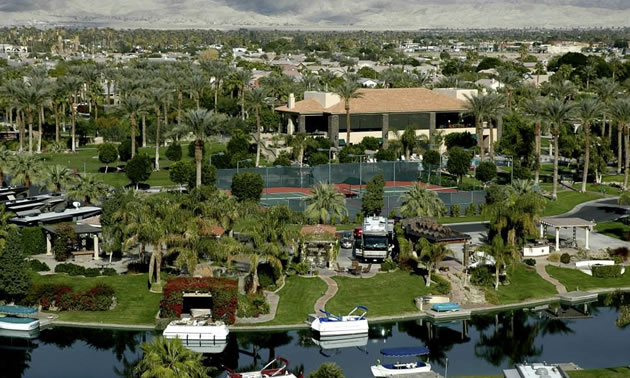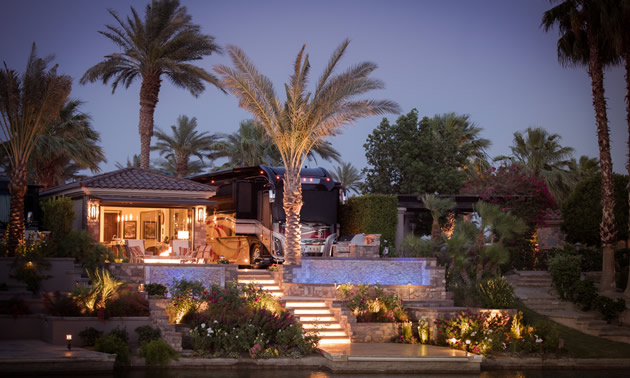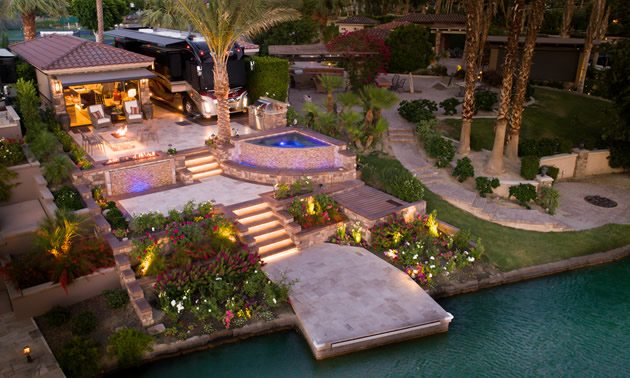 What luxury really looks like
You will find it all at the beautiful Motorcoach Country Club, located in the world-famous Palm Springs, CA, area where five mountain ranges and the most magnificent motorcoach country club facilities in the U.S. await.
With its breathtaking clubhouse and spa, guests can live in 5-star splendor, playing tennis and golf, relaxing poolside, or cruising along our two-plus miles of gorgeous waterways.
More than 400 beautifully landscaped lots (with concrete pads) situated amongst hundreds of palm trees and seasonal foliage
Over two miles of navigable waterways (approved for 18' electric boats with up to 7.5 hp motors)
Private docks on all waterfront lots
Full-time, on-site staff and concierge
Three swimming pools, featuring spas, bathhouses and laundry facilities
Nine-hole par 3 with two sets of tees
Three lighted tennis courts
Fitness center featuring water aerobics and yoga classes
10,000 square foot club house featuring 5-Star fine dining at the Top of the Falls Restaurant
The Yacht Club with a private lounge, billiards and card room
State-of-the-art hookups and wireless internet (Wi-Fi)
9' x 13' Casita optional
Guests are not required to own property in our resort, and there are no memberships to purchase in order to make a reservation. In fact, whether it's for one night, a weekend, a week or a month or more we invite you to experience the beauty of California from the comfort of home. We are a pet friendly resort. There is a two-pet maximum per lot.
At the Motorcoach Country Club, every day feels like a holiday. Relax, enjoy, and take a visual tour of the fun and sun that's guaranteed with every visit!
*Please note that the Top of the Falls Restaurant is closed May 1–Nov. 1.
Motorcoach Country Club Information