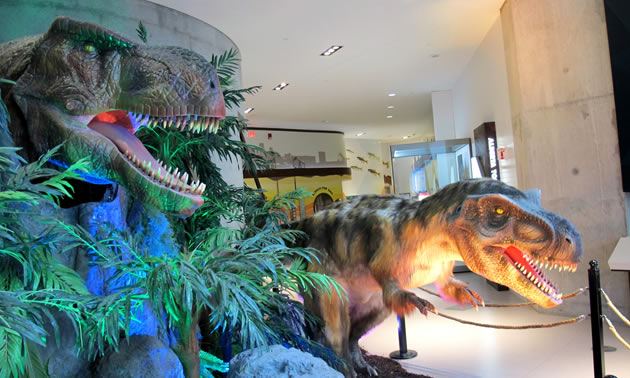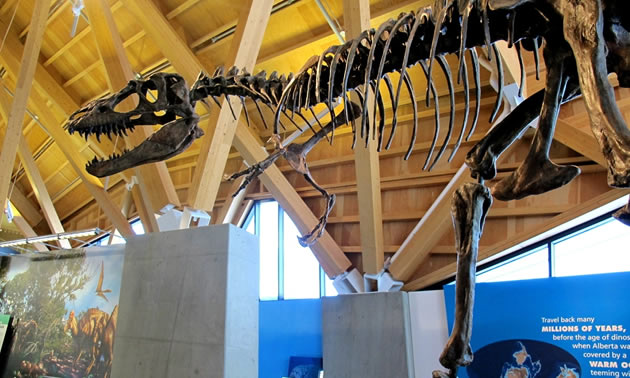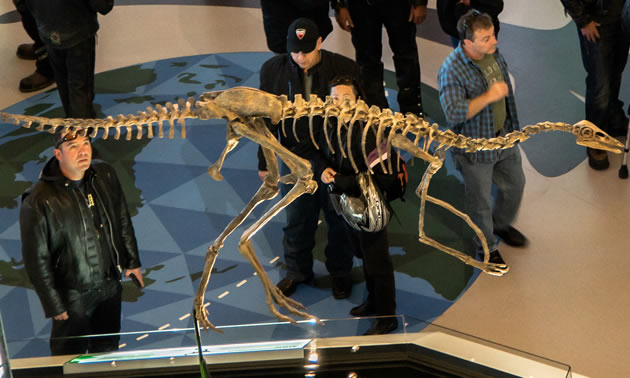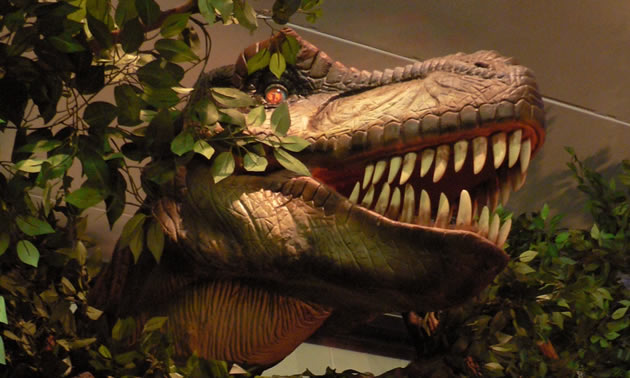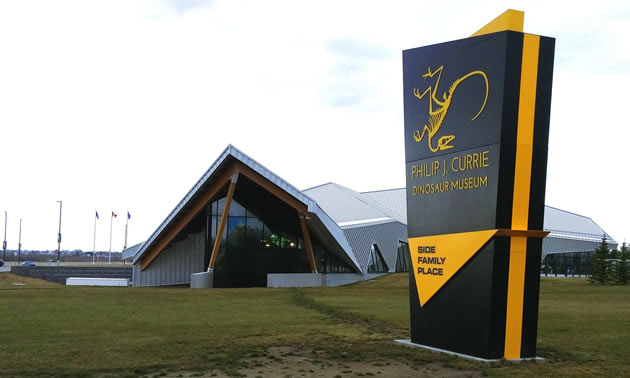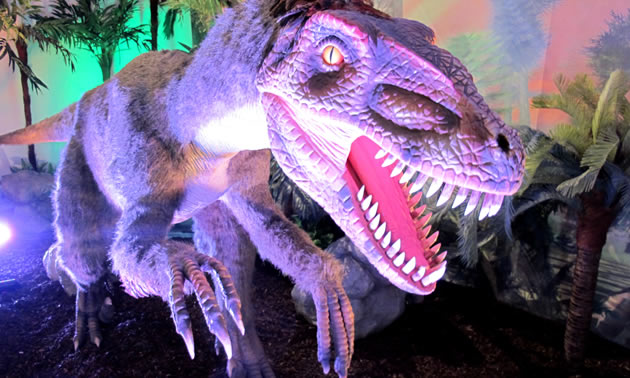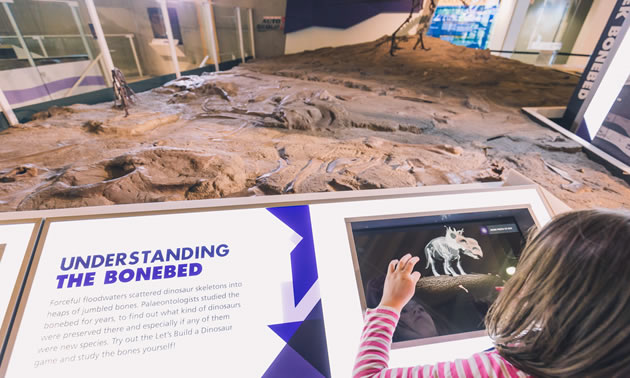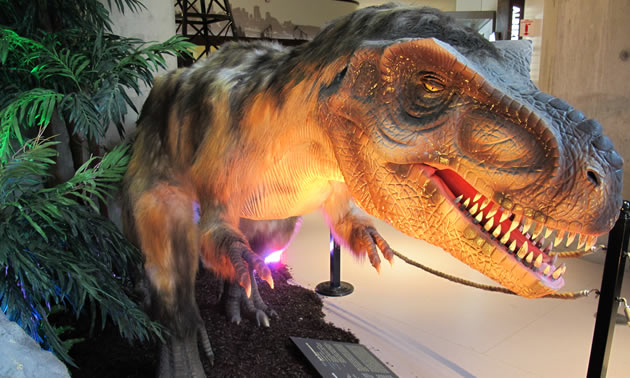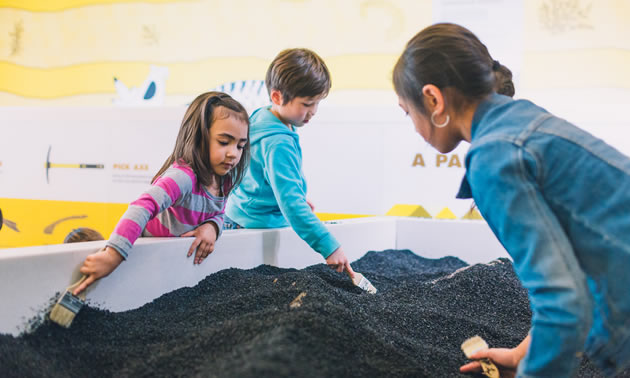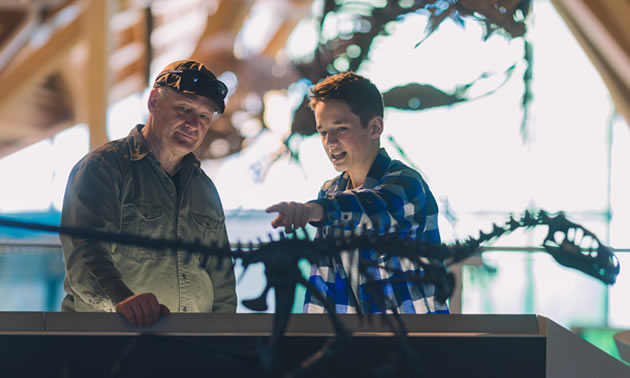 Yes, dinosaurs are extinct — too bad, because it would be pretty darn cool to see one of these awe-inspiring prehistoric creatures up close. Well. . . maybe not too close. But for the intrepid adventurers out there, the world-class Philip J. Currie Dinosaur Museum in Grande Prairie, Alberta has the next best thing — life-size animatronic dinosaurs!
Get ready to delve into dinosaur discovery — running until August 31, 2018 the Dinosaurs Unearthed exhibit features realistic, interactive displays with full-scale skeletons and fossils, hands-on learning activities and the latest research on this fascinating world. Play paleontologist for the day in the dig pit, and learn about the advances in science that have allowed paleontologists to reconstruct how these animals lived and breathed. Experience the prehistoric world like never before as you watch dinosaurs come alive as life-sized animatronics of the feathered Deinonychus, the horned Protoceratops and, of course, the terrifying Tyrannosaurus rex.
Opened in 2015, the dinosaur museum, named after Canada's leading paleontologist Philip Currie, is located in the heart of Alberta's Peace Country. The area is rich with fossil remains — Pipestone Creek, one of the densest dinosaur fossil sites in the world, is a 20-minute drive from the museum. Bus and walking tours of the bonebed are held regularly throughout the tourist season. Did you know that the province was once located near the equator and much of the land was submerged beneath the sea? From the start of life in the Devonian oceans, to the rise of dinosaurs in the Cretaceous period and the devastation of ancient floodplains, through to the modern history of the area, the museum exhibit experience takes the visitor back through 360 million years of Alberta's history. The 60-seat Aykroyd Family Theatre features educational films from museum partner, National Geographic. The world-class facility also features an outdoor discovery fossil walk, a large outdoor playground and the Kaleidosaur gift shop. If you happen to be travelling in the area and are short on time but big on a dino-sized appetite, the on-site Dine-O-Saur restaurant is fully-licensed and open to the public for both dine-in and take-out — no gallery admission required.
Dinosaurs come alive at the Philip J. Currie Dinosaur Museum in Grande Prairie, Alberta Information