Top things to see and do in Fort Macleod
A town dedicated to preserving history and educating its visitors, Fort Macleod is also an entertaining community for RVers to explore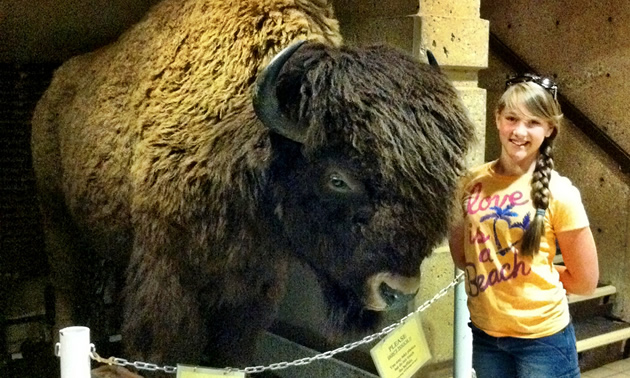 With the Canadian Rockies in the background, Fort Macleod is visually stunning, rich in history and bursting with activities for visitors to enjoy. Here are some of the top things to see and do during your stay.
1) Fun at the Fort
The Fort Museum houses a range of exhibits and hosts regular programs, including the famous North West Mounted Police Musical Ride. The museum celebrates local history and First Nations traditions in a way that is interactive and fun for all ages.
2) A legendary location
Head-Smashed-In Buffalo Jump is just 15 minutes away from Fort Macleod, giving visitors a glimpse of the oldest and best preserved buffalo jump site in the area. Learn about the Blackfoot people and their traditions, go teepee camping or take part in one of the many educational and cultural programs offered at the interpretive centre.
3) Theatrical flair
Originally built in 1912, the Empress Theatre is known for its live concerts, movies and performances that will keep you glued to your seat. The authentic vintage atmosphere has been preserved beautifully, making it a must-see.
4) Welcome to Waterton
For outdoor enthusiasts, Waterton-Glacier International Peace Park is well worth venturing out to see. It is located a short distance from Fort Macleod, and shows off Alberta scenery and wildlife at its best.
5) Meander down main street
Fort Macleod's main street is an exhibit in itself, with historic buildings dating back to the 1800s. As the first outpost of the North West Mounted Police, you can imagine the kind of heritage to be discovered just by walking the streets of this lovely community.