A new snowbird in town
Rookie travellers ask about how to research a destination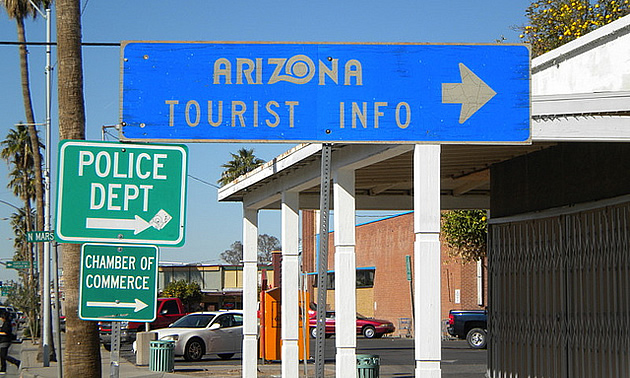 Q: The big decision is made–we are going south this winter for our first snowbirding experience. We are planning to be away for about two months and want to see as much as we can in that time. We've been told that Arizona has the best winter weather, so that is where we are going. But we don't know how to get the most out of our travels. How can we familiarize ourselves quickly with a new town?
A: There is just so much to see and do. With the limited time that you have, I would suggest a few ways you might find out what goes on in a particular place: the Internet, visitor information centres and the fellow in the RV next door.
The Internet
Isn't it wonderful how much information you can get on the World Wide Web? This is a resource to research even before you pack up to go. Sometimes there is just too much, though, and you have to narrow your search by your interests and the area you are visiting. One winter we decided to visit the First Nations areas around the Four Corners, only to discover that there was so much to see and do that it would take us years.
Visitor information centres
Almost every town has one. Some are good, some are not and most are connected to the local chamber of commerce. The best centres we have come across are in Lordsburg, New Mexico; Crescent City, California; Tucson, Arizona and Ajo, Arizona. If you are travelling the interstate freeways, you will often see a large tourist information centre as you enter a state. Information centres are usually run by volunteers who have a definite passion for the area they live in.
In Tucson we found the staff most helpful and they even had a visitors passport that highlights special attractions in the area and offers discounts. In Gila Bend, Arizona, the centre bills itself as a museum, but looked more like an old secondhand store with no one there to even talk to. I guess that describes Gila Bend.
The fellow in the RV next door
We have often commented that we get better information on the parking lot than we do from any expert or book. So often travel information is directed to visitors who travel in cars and have much larger budgets. We have found that our fellow RVers always have a story to share and suggestions on what might be interesting around the area.
Leave time to get lost
Here's another tip: before the GPS (and even now), we often find our greatest treasures and have our best times when we take a wrong turn. We often have more fun when we get lost.