Lassen RV Resort to open a gourmet bistro with fusion menu items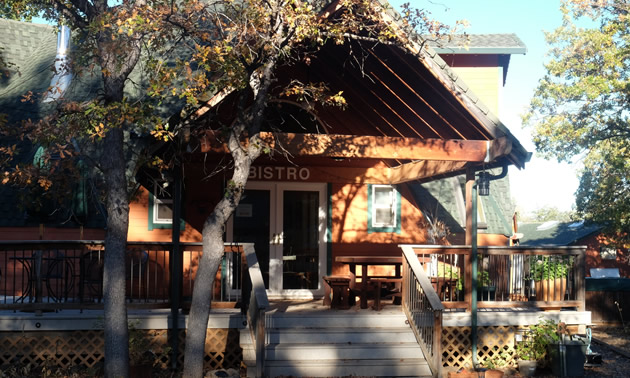 MCAURTHUR, Calif., April 2017 — Aiming for a simpler life in nature, Phillip Martin left his high tech job in Silicon Valley three years ago and bought a small 44-site campground near Mount Lassen, which he runs with his wife, Jasmin.
Now the Martins are pursuing yet another dream—to open a gourmet bistro at their forested campground.
"We hope to be open by Memorial Day weekend," Phillip Martin said. "We are just waiting for the final approval of our beer and wine license to add to the bistro services."
The Martins' bistro has indoor seating for 24 and room for 50 more on the patio. Their bistro will feature food items inspired by native cuisines from around the world.
"The food will inspired by world flavors and will be mostly fusion type food, meaning a combination of different flavors," Martin said. "We will use mostly local ingredients, local grown grass-fed beef, eggs, veggies, and fruits. We will try to also use mostly organic ingredients and herbs grown in our own garden. We plan to use only high quality ingredients, the foods our family eats."
Although Jasmin has a Master's degree in human resources and spent most of her adult life working in the corporate world, she is eager to live her passion of running a bistro in their beautiful campground setting in the Fall River Valley near McArthur-Burney Falls, Lava Beds National Monument and Lassen Volcanic National Park. The Martins also believe their campers will savor the opportunity to sample unique food items.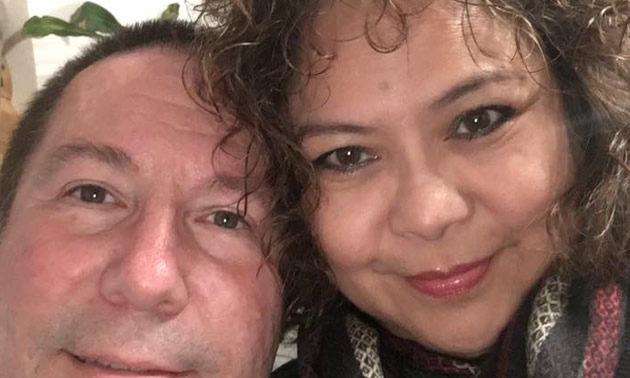 "While a lot of campers typically plan to barbecue or cook when they are on vacation, we have found most still like to have a meal out," Phillip Martin said, adding, "It's a nice break to not have to cook and clean up. People just really love to eat out! The locals in our area are also wanting a new place to go."
The Martins' menu will be very unique, particularly for a campground.
"A sample food item, for instance, will be a Vietnamese inspired sandwich — Bahn Mi with local meat, organic veggies, and avocado mayonnaise. Or an Irish Stew made with our local grass fed sirloin simmered in Guinness beer,"
Martin said. "We will also have a grilled sandwich made with all organic ingredients — almond butter, a hazelnut chocolate spread, like Nutella but organic and not as sweet, bananas and blueberries. We also will have burgers, grilled cheese sandwiches and hotdogs, but all will have a gourmet touch to it!"
For more information about Lassen RV Resort, please visit its website at www.LassenRVResort.com. Lassen RV Resort is affiliated with the California Association of RV Parks and Campgrounds, which hosts Camp-California.com, the travel planning website.