The Abbotsford International Airshow
Designated Canada's National Airshow, this annual aviation festival provides spectators an opportunity to watch one of the finest aerobatic performances in the world.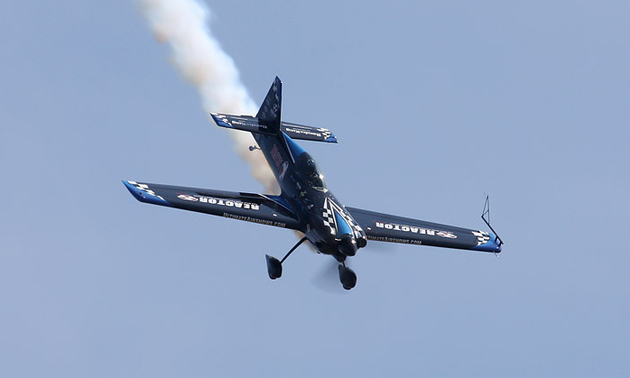 When: August 11 - 13, 2017
Where: Abbotsford, British Columbia
Find out why this epic event has the honour of being Canada's National Airshow!
Every year, people gather from all over the world to watch spectacular aerobatic performances. The show was ranked among the Top Ten Airshows in the world by USA Today in 2013, and it continues to get better each year.
The event will take place at the Abbotsford International Airport YXX, approximately 40 kilometres east of the Port Mann Bridge just off the Trans-Canada Highway.
In addition to the jaw-dropping aerial performances, there will be a twilight fireworks display on Friday, a chance to get to know the pilots and their aircraft, a static display, kids zone, Science World and many more things to see and do. Performers who have the ability to attach pyro to their aircraft will be doing so on Friday night, so be sure not to miss it.
For more information, visit the Abbotsford International Airshow website.