RVDA Learning Weekend
Learn the tricks of the trade with the RVDA this spring
by Jillian Clark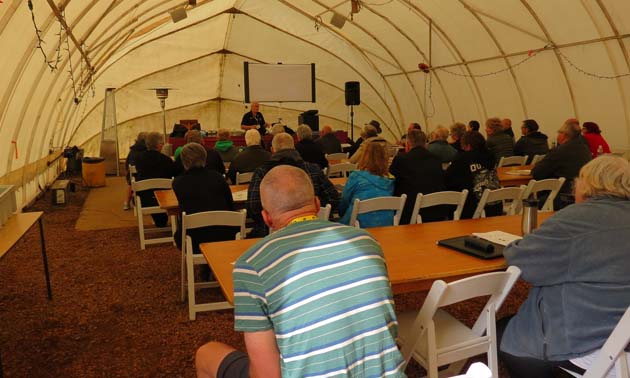 The 5th annual Recreation Vehicle Dealers Association (RVDA) Learning Weekend will be held at Ol' MacDonalds Resort at Buffalo Lake in Central Alberta May 26 to 28. The weekend, hosted by the RVDA of Alberta, is a great chance for those new to the RV world to test out their rig or for seasoned veterans to learn about what's new in the industry. The weekend includes informative seminars, great food and family fun.
"One of the topics we will cover is solar energy in your RV," said Dan Merkowsky. Other possible topics include winterization and spring preparation, RV appliance maintenance, basic electrical systems, batteries, plumbing and propane systems, and a question period: Ask a Certified RV Technician. "There's a lot of good stuff!" said Merkowsky.
RV technicians are available for anyone interested in learning a little more about their personal rig. Those with newly purchased toys or an aging RV only need ask the on-site technicians. "We will cover RV inspections on-site," said Merkowksy. An RV inspection is beneficial to the health of your rig—it's a chance to catch small problems before they become real issues and just generally ensure that everything is running correctly. While RV inspections as well as finding a qualified and trustworthy technician can be a nightmare, the annual Learning Weekend makes this task less daunting. The RVDA encourages everyone to schedule a time with the on-site technicians.
Admission fees for the weekend include your camping, seminars, and meals Friday, Saturday and Sunday. The RVDA looks after the kids throughout the weekend as well—it's about fun too, not just learning. "There's activities for the kids, like a petting zoo and wagon rides all weekend long," Merkowsky said. "We are going to try to incorporate different things for kids this year. We want to entertain the whole family."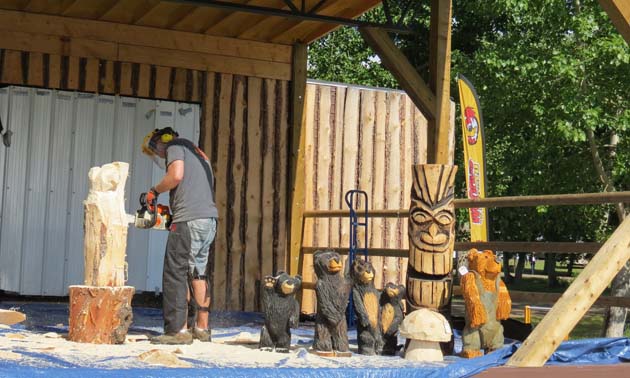 Ol' MacDonalds Resort offers hours of entertainment on its own. Clean, serviced sites both in the forest and along the beach are paired with children's playgrounds, an arcade, a candy store, go-cart rentals, and minigolf. Boat-savvy campers can bring their seafaring outdoor toys for a rip around Buffalo Lake. Plus, there's the community company of Learning Weekend attendees to enjoy.
Attendees can arrive any time after 2 p.m. on Friday, May 26. A meet-and-greet will be held Friday night, with seminars beginning at 8:30 a.m. on Saturday. Seminars are scheduled for both Saturday and Sunday. "Every hour there will be four different venues that people can rotate through all weekend long," Merkowsky said. "We talk about how to winterize your RV and how to get your RV ready for the summer."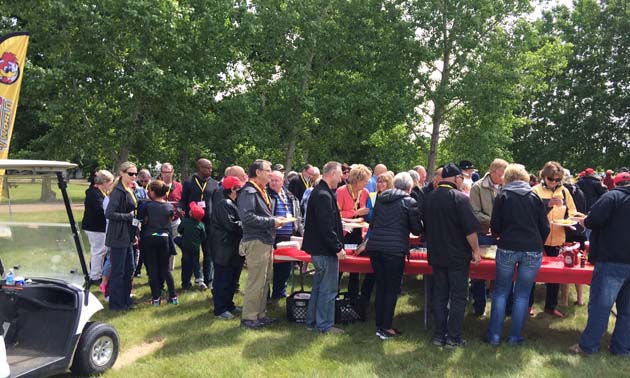 The RVDA of Alberta knows about more than just camping. They are also great hosts, especially when teamed up with Ol' MacDonalds Resort. "The food is incredible," said Merkowksy. "We have a lot of prize draws that weekend. Overall it's very good value for the money spent." Social events and group dinners are a great way to connect with other campers. Last year, over 200 people attended the weekend.
The RVDA is trying to attract younger families who don't have as much experience with RVing. "We want them to come and feel comfortable with the RV they bought: how to handle it, how to set it up and how to use it on a weekend basis." However, the weekend is informative—and entertaining—for even lifelong RVers.
Visit our website for more details.