Annual Omak Stampede and World Famous Suicide Race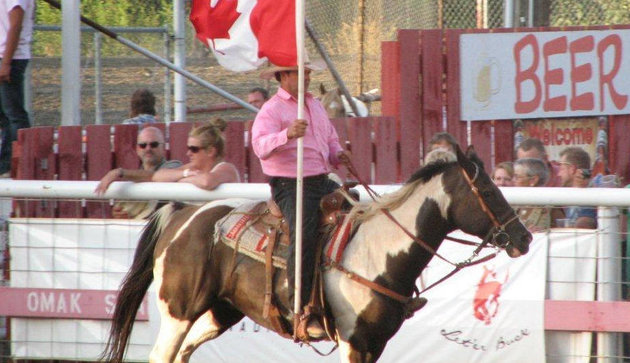 When: August 8 - 11, 2019
Where: Omak, Washington
From August 8th to 11th, Omak will be hosting the Annual Omak Stampede. This event appeals to folks of all ages and incorporates a wide range of activities over the weekend, from the Thursday morning ride-in to Sunday's World Famous Suicide Race. Other highlights will include the Davis Shows Carnival, Wrangler Kids Night, Western & Native Art Show, Rodeo Dances and Vendor Row.
Make sure to check out the annual Indian Encampment and Pow Wow, sponsored by the Colville Confederated Tribes, and held at the Omak Stampede Grounds. This is a traditional gathering, featuring an authentic teepee village, dancing, drumming and singing competitions and games.
There will be several events brought to you by the PRCA Rodeo, as well. See bareback riding, barrel racing, tie-down roping, steer wrestling, saddle bronc riding and more. You can even watch the internationally acclaimed horseman and trick roping artist, Tomas Garcilazo, as he takes the stage to show off his skills.
This famous rodeo began back in 1933, when Omak businessmen were approached by two Okanogan County stockmen with a big dream. The quiet Western town of Omak was soon bursting with activity, as world-famous rodeo champions announced their willingness to participate in the big event. Now the Omak Stampede is one of the biggest and most popular rodeos in the Northwest.
To learn more, visit the Omak Stampede website or the Omak Stampede Facebook page. Your rodeo tickets can be purchased online or by phone at 800-933-6625 or 509-826-1002. Ask how you can have the same seats every year at no extra cost to you!