Desert Lily Quilters Quilt Show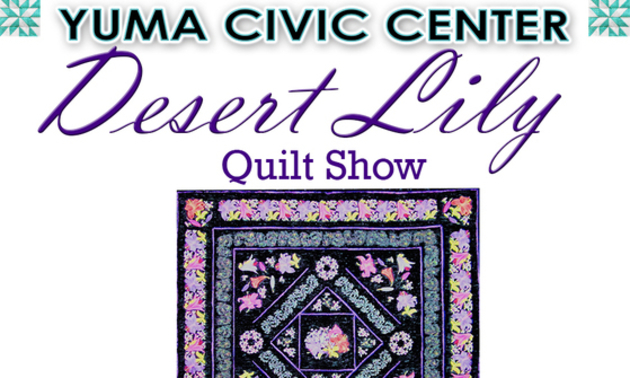 When: January 12 & 13, 2018
Where: Yuma, Arizona
Enjoy a vintage quilt exhibit, quilts and wearable art displays, a country store and more than 26 vendors.
The 2018 show will feature Certified Quilt Appraiser, Julia Ziglinic to perform on site appraisels.
Event times:
Friday, January 12, 2018 | 9:00 a.m. – 5 p.m.
Saturday, January 13, 2018 | 9:00 a.m. – 4 p.m.
Highlights:
Vintage quilt exhibit
Quilts, wearable art, and other items
Country store
Vendors
Door prizes
Fat quarter drawings
Venue: Yuma Civic Center 1440 W. Desert Hills Drive, Yuma AZ 8536
Admission at the door: One Day Pass: $6 | Two Day Pass: $8
The 2018 Opportunity Quilt will be raffled on Saturday, January 13, 2018 at 3:30 p.m., raffle tickets cost $1 per ticket or $5 for 6 tickets.
For more information, visit the City of Yuma website or contact Sharron Durden at 928-342-2339, [email protected].